Danish pistachio-raspberry
Made with a croissant dough filled with a pistachio crème brûlée and a raspberry pastille.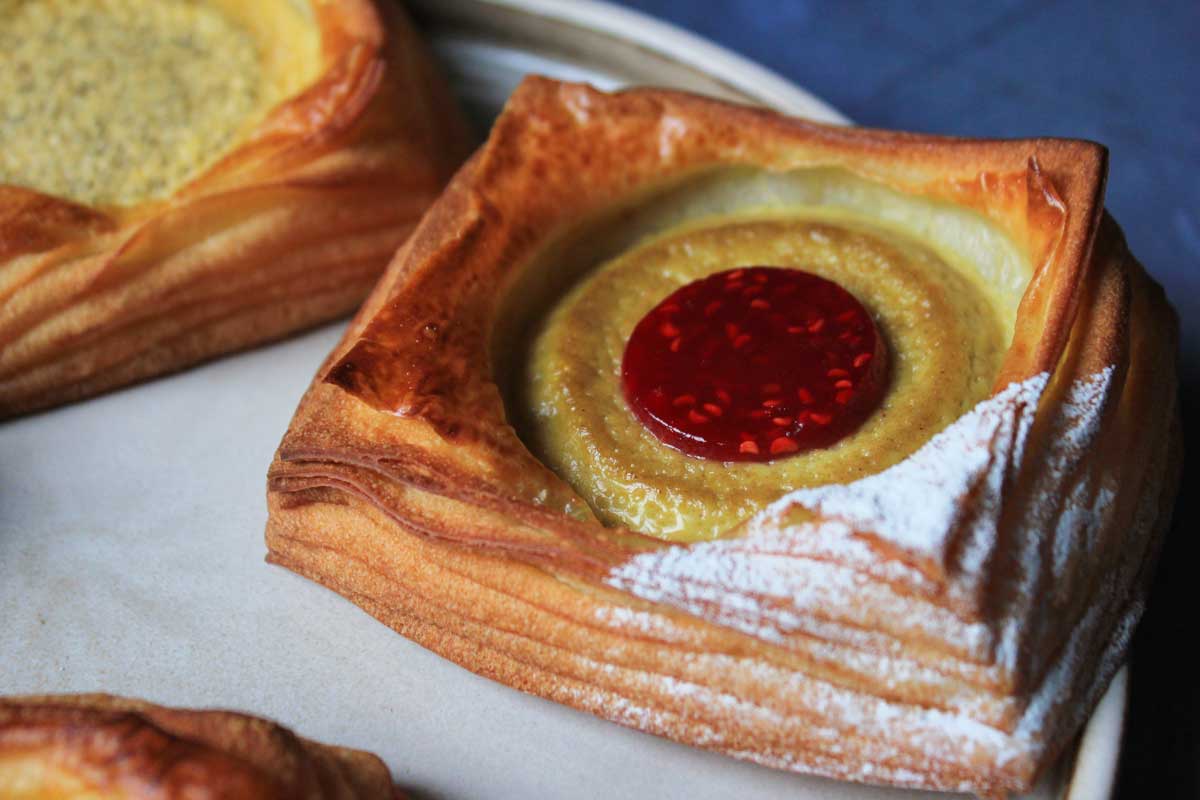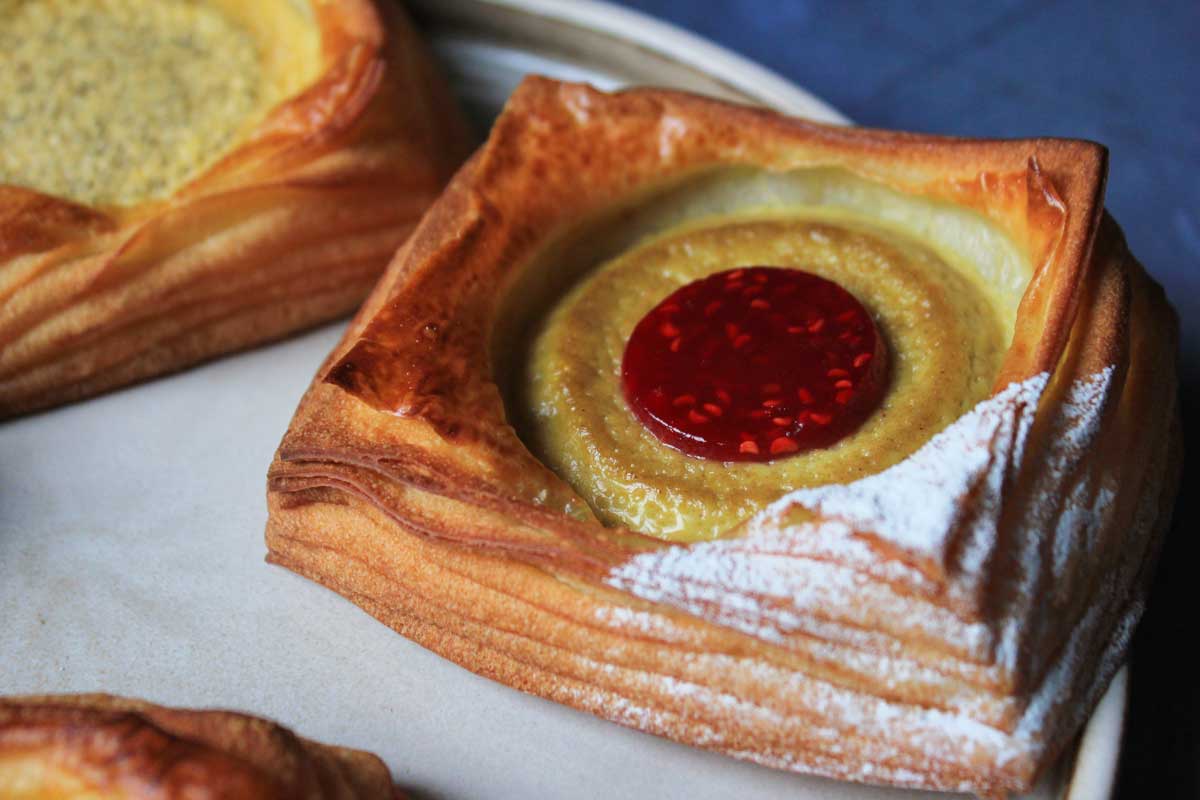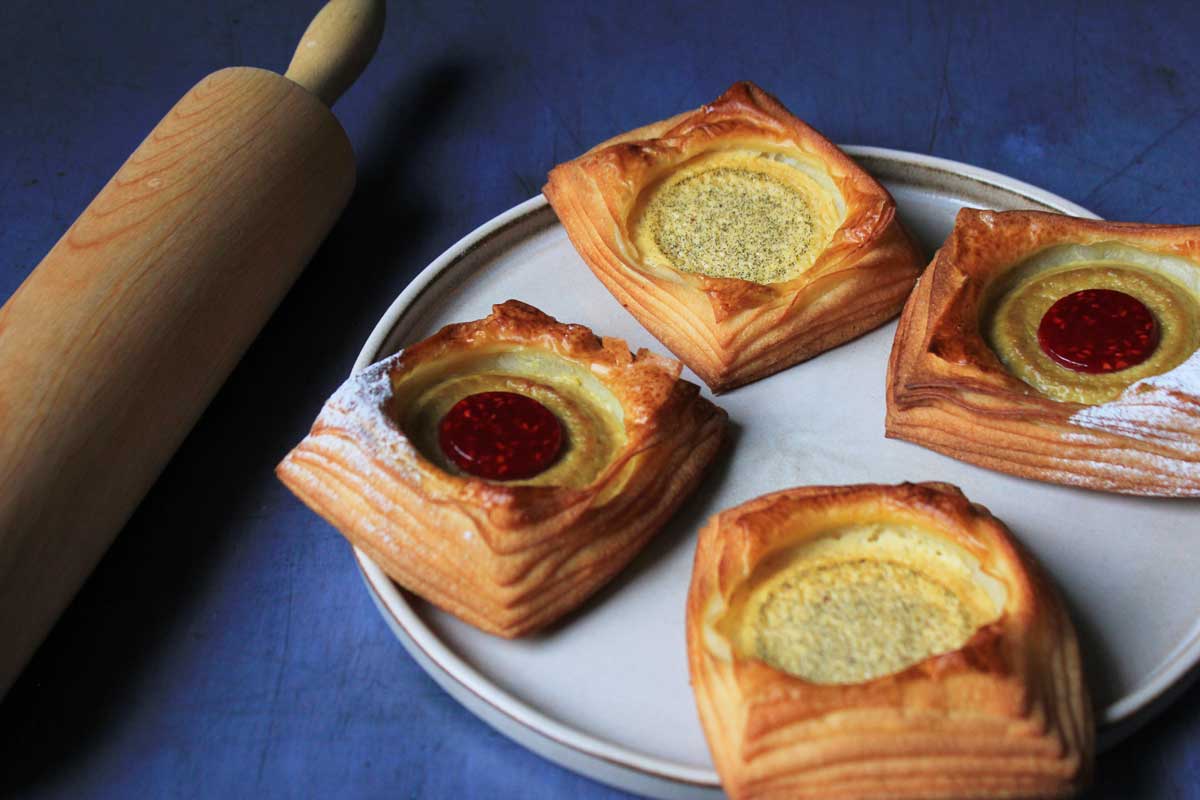 A danish is at the border of the viennoiserie and the pâtisserie. According to the Danish bakers' union, the distinctive dough was created 350 years ago by a French apprentice baker who forgot to add butter to the flour and tried to hide his mistake by folding lumps of it into the dough. The result was the lightest dough ever seen in France.
The secret of good Danish is chilling the ingredients so repeated folding and rolling will produce distinct layers of dough and butter. You will love the pistachio-raspberry pairing!
Ingredients
Flour T45
Milk
Butter
Sugar
Salt
Yeast
Eggs
Whipping cream
Pistachio paste
Raspberries