Almond pain au chocolat
Valhrona chocolate, PDO butter, homemade almond cream, icing sugar... What a delight!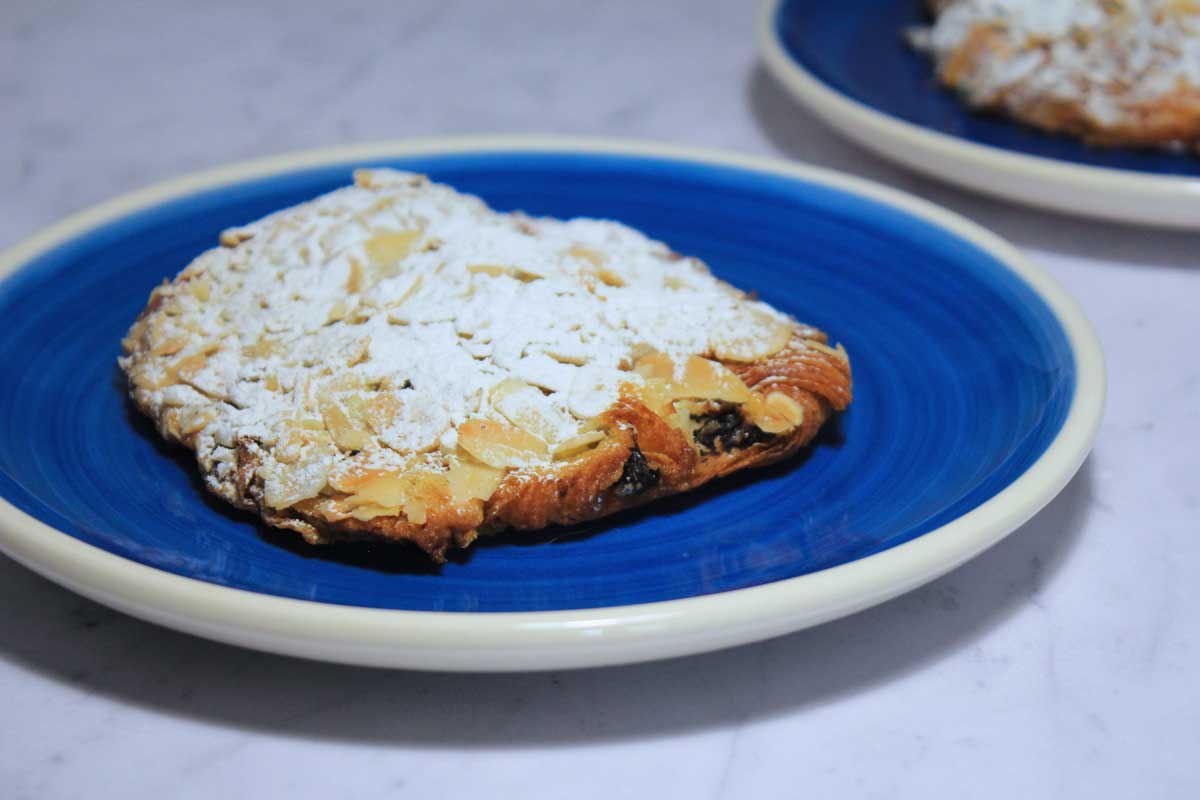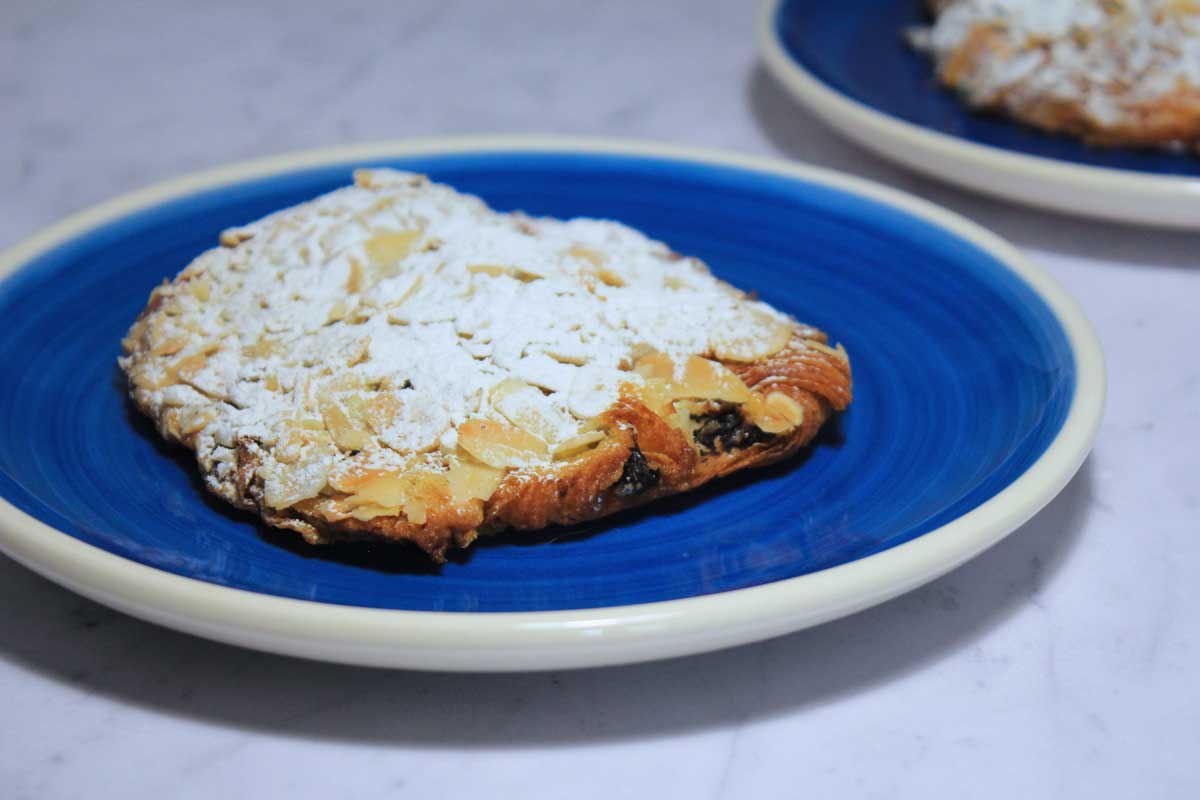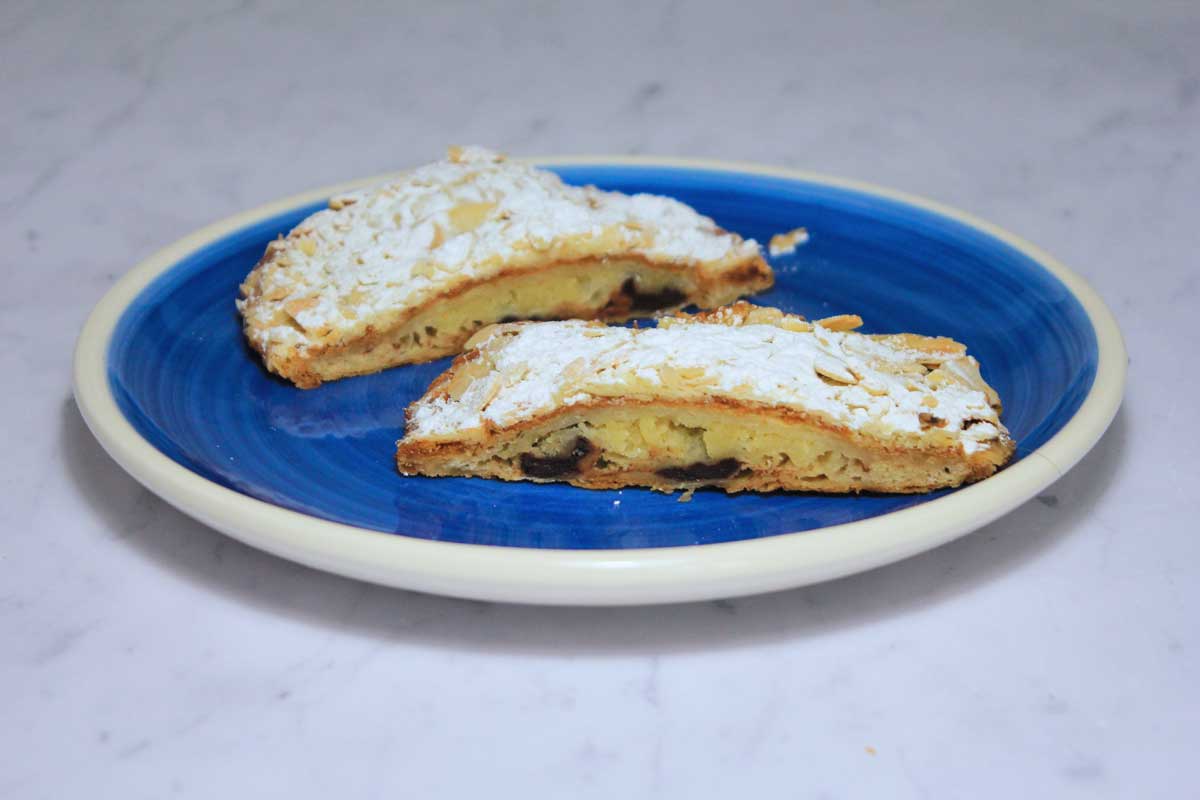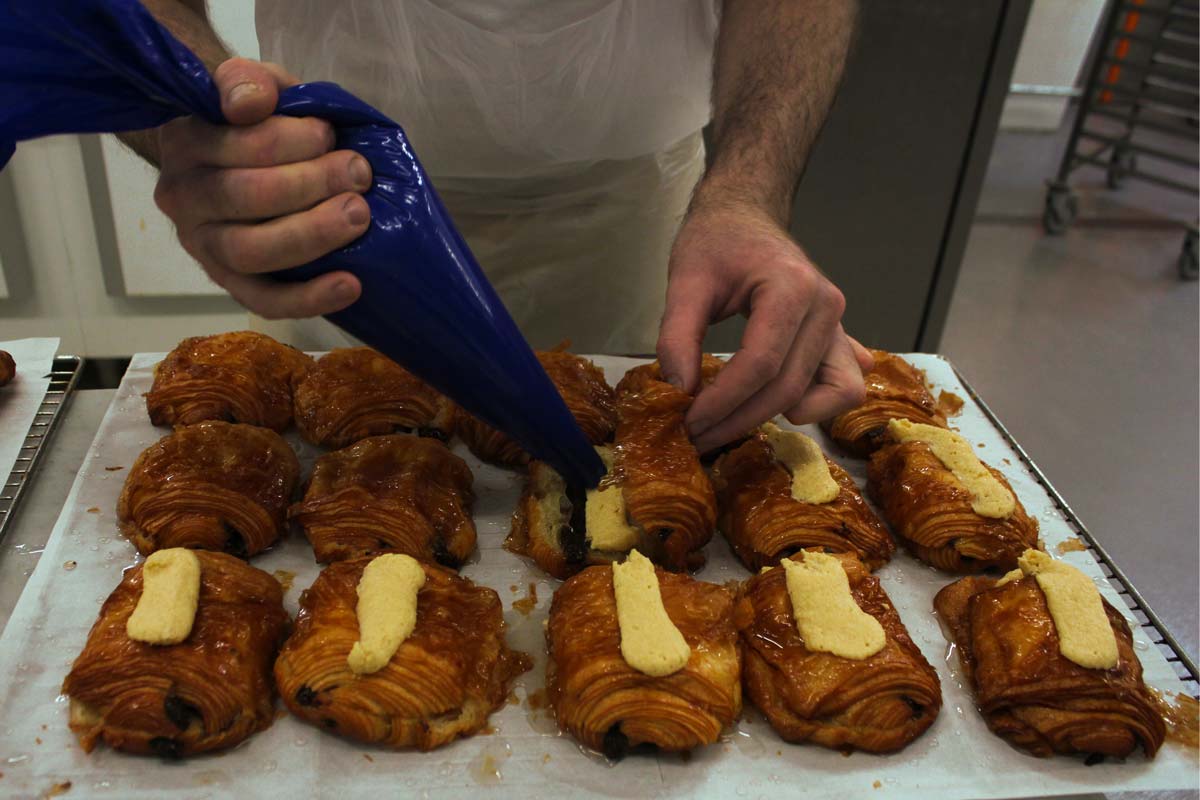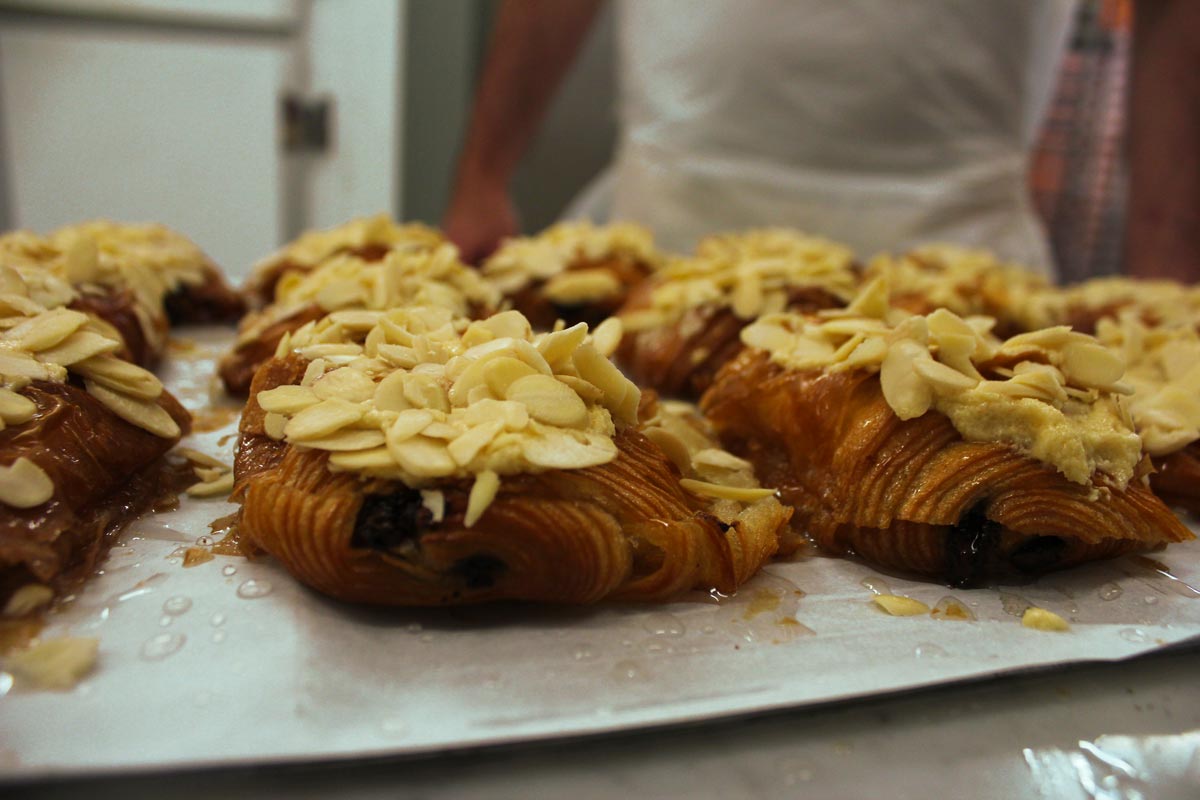 The pain au chocolat already makes the difference thanks to the premium 55% dark chocolate from Valrhona and the La Boulangerie Robuchon's savoir-faire. This almond pain au chocolat will just blow you away. It's first dipped in sugar syrup for the crispy side, and it's covered with slivered almonds and icing sugar. But the best is obviously the homemade almond cream (or frangipane), made with love for you. It will definitely thrill your taste buds!
Ingredients:
Almonds
Montaigu PDO butter
Premium Valrhona 55% dark chocolate
Sugar
Icing sugar
Milk
Label Rouge wheat flour
Sugar syrup
Eggs
Salt
Yeast