Recurring order
The recurring order is our subscription mode especially designed for bread delivery. It has never been as easy and convenient to get bakery products delivered!
5% discount
On your overall basket
No engagement
Edit, pause, cancel any time
Drop-off option
No need to answer the door
Secured slot
Always be delivered when you want
Loyalty rewards
Products & vouchers
Exclusive offers
Early access to new products
Set it up in 3 simple steps…
Information
Enter your start date, delivery method and days of the week you wish to be delivered
Basket
Select your hourly time slot and create a fully customisable basket for each day
Summary
Check if everything is good, click order, and you're all set! We'll take care of the rest for you.
…and manage it freely
Access from your dashboard all the features you need to manage your recurring order as you see fit.
You can change anything you want (products, days, time slots) until 10am the day before delivery.
Hosting a special event? You can update a single delivery and add products to a specific date.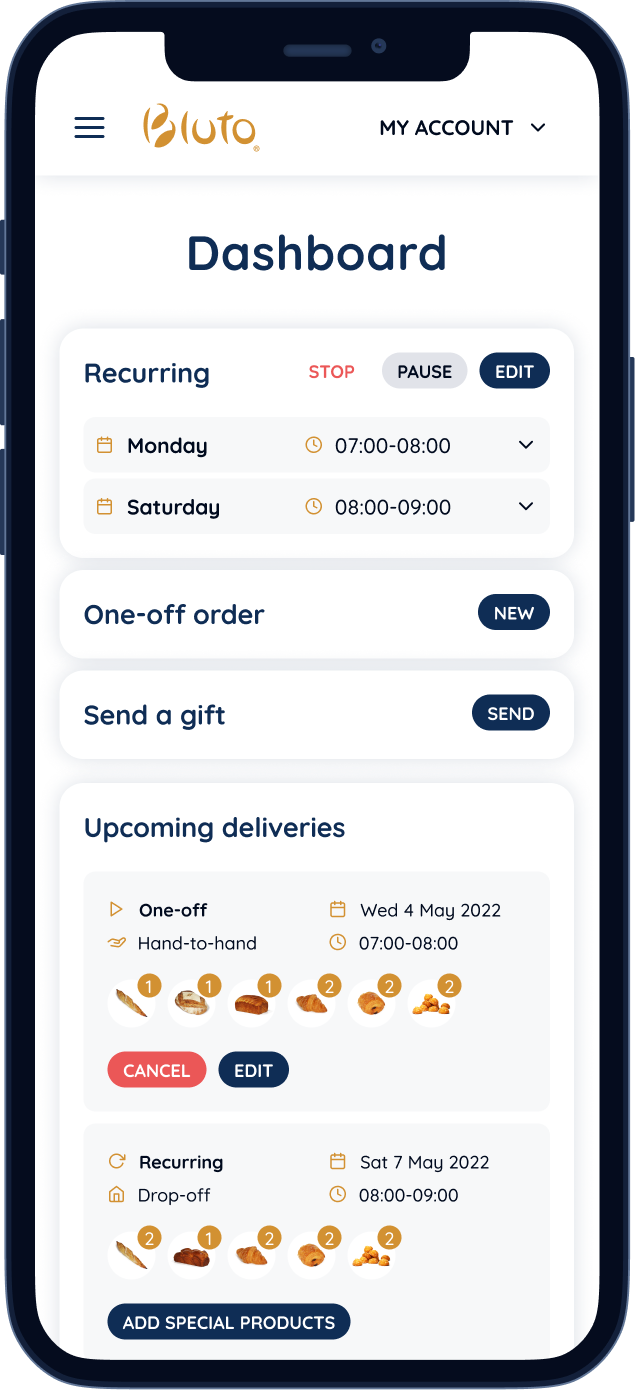 Going away for a while? You can pause your recurring order for a given period of time, and we'll keep your time slots safe when you come back.
One of our promises is no engagement. You can stop your recurring order at any time.