Raisins mini-scone
A delightful variation of the classic scone with raisins.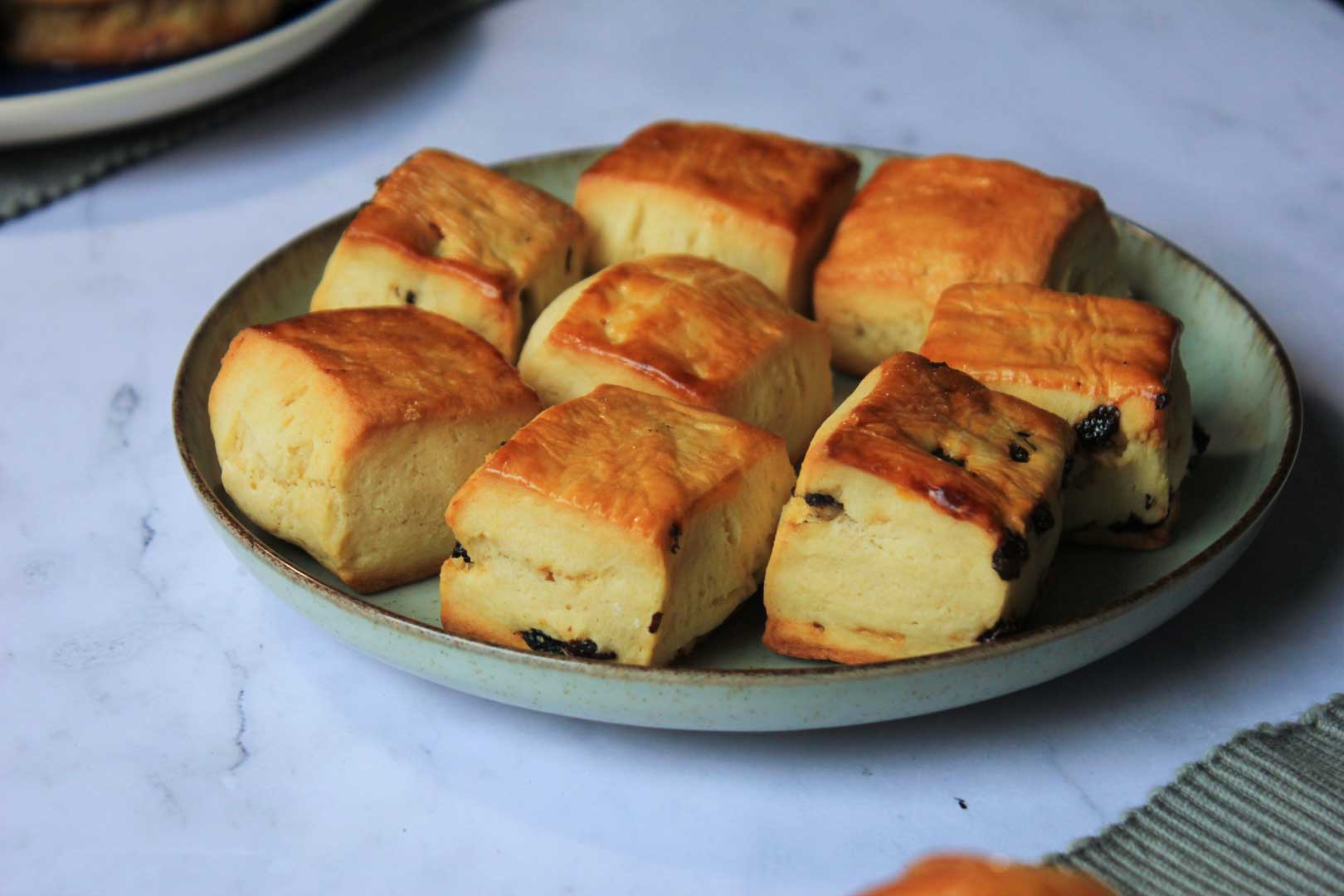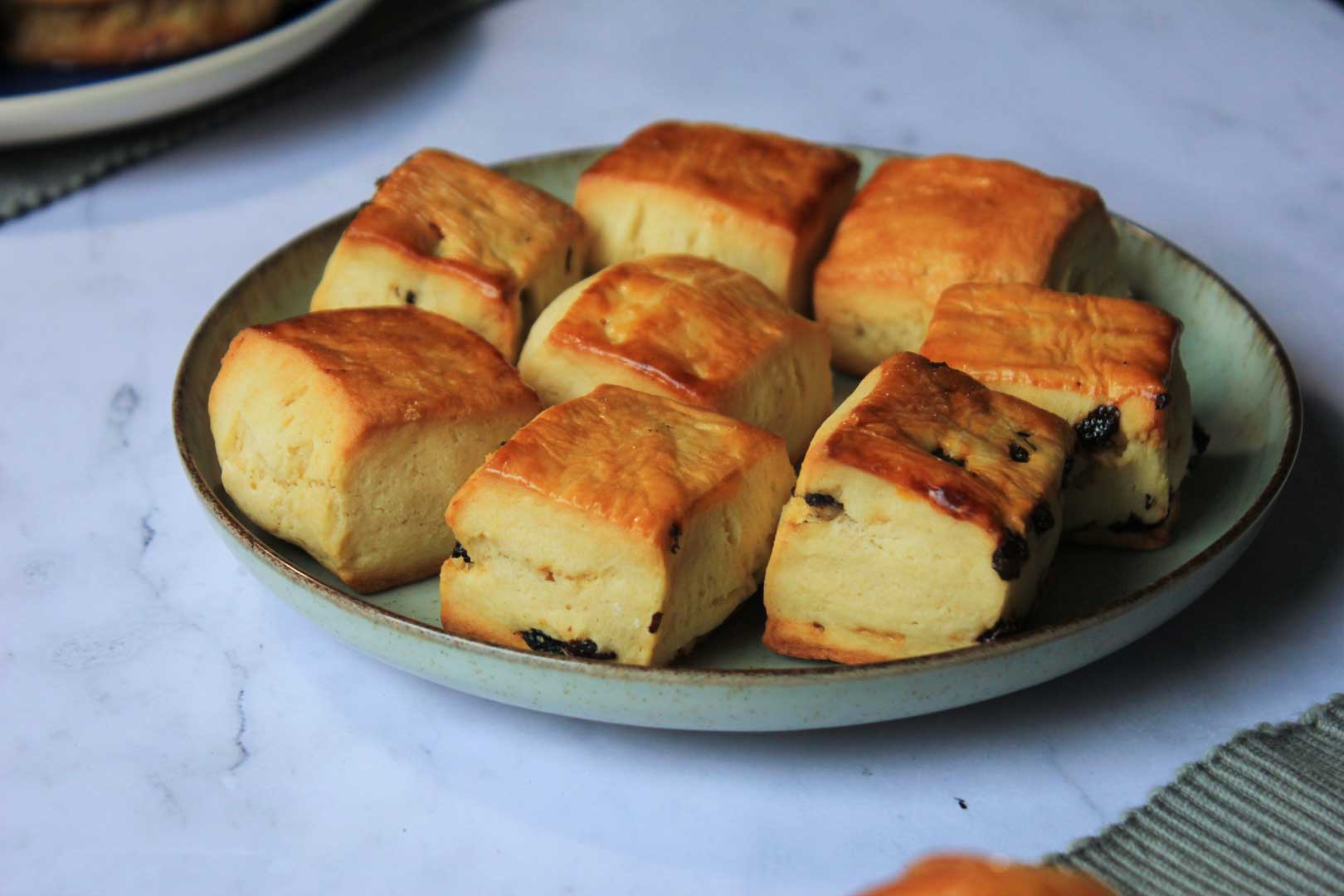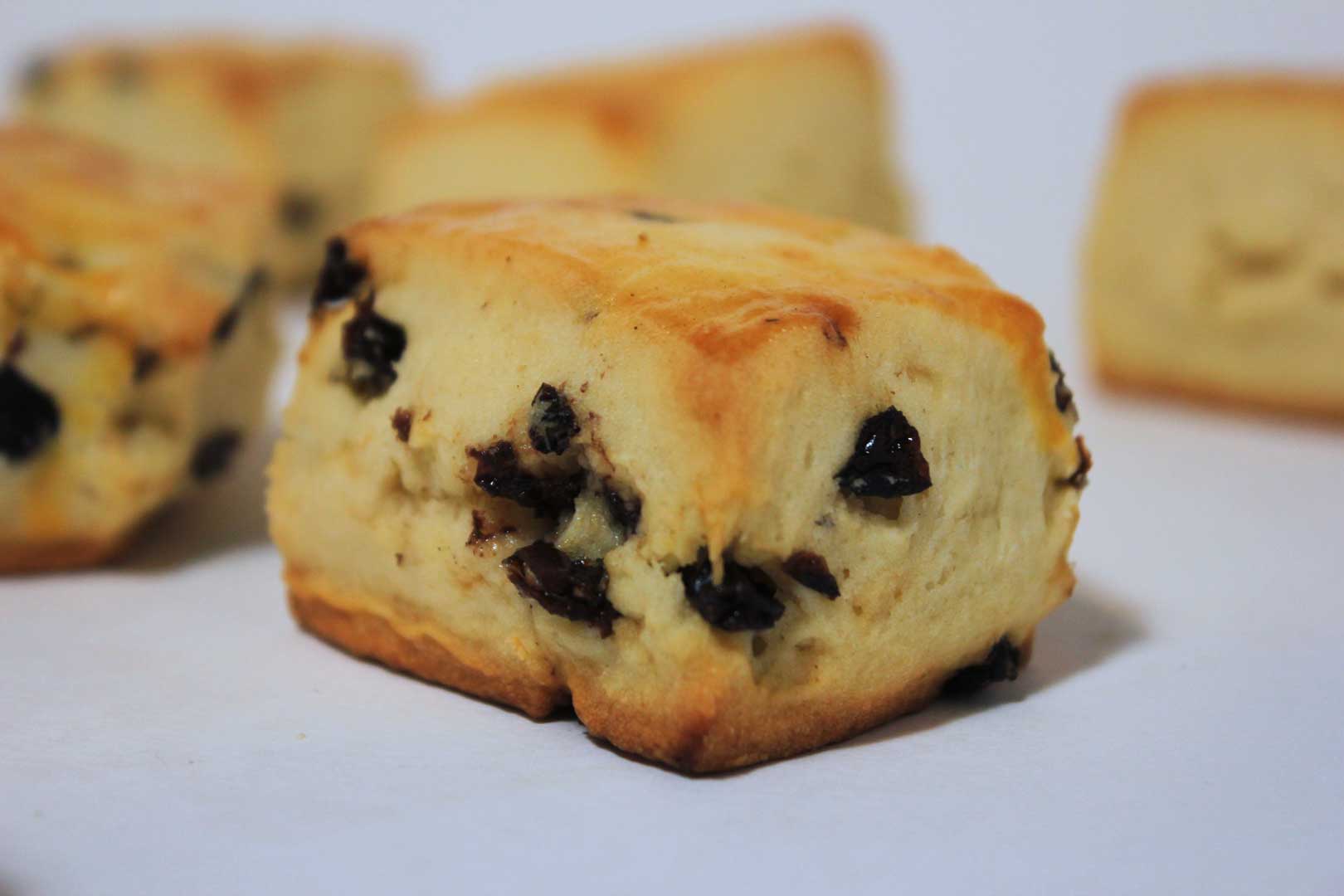 Scone originated from Scotland in the early 1500s and the first known reference was made by a Scottish poet in 1513. The word probably comes from the Dutch "schoonbrot", meaning fine white bread, and the closely-related German "sconbrot", which means fine or beautiful bread. Is it a cake? A pastry? A biscuit? Or bread, as its origin suggests it? Hard to say, as scone has a unique texture which is entirely its own!
No really need to have it with jam and clotted cream thanks to the raisins. But everything is possible!
Ingredients
Flour T45
Butter
Sugar
Eggs
Cream
Salt
Baking powder
Raisins