Mini-pain au chocolat
All the flavours you love in one bite.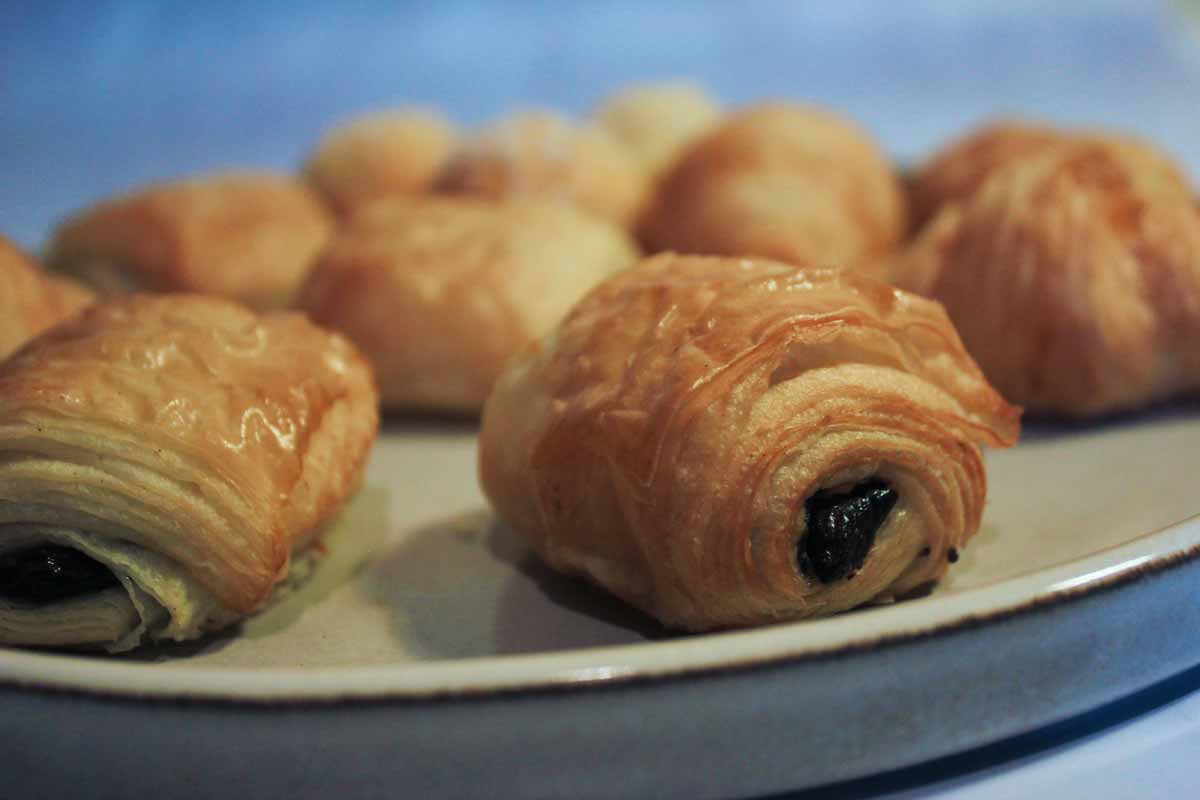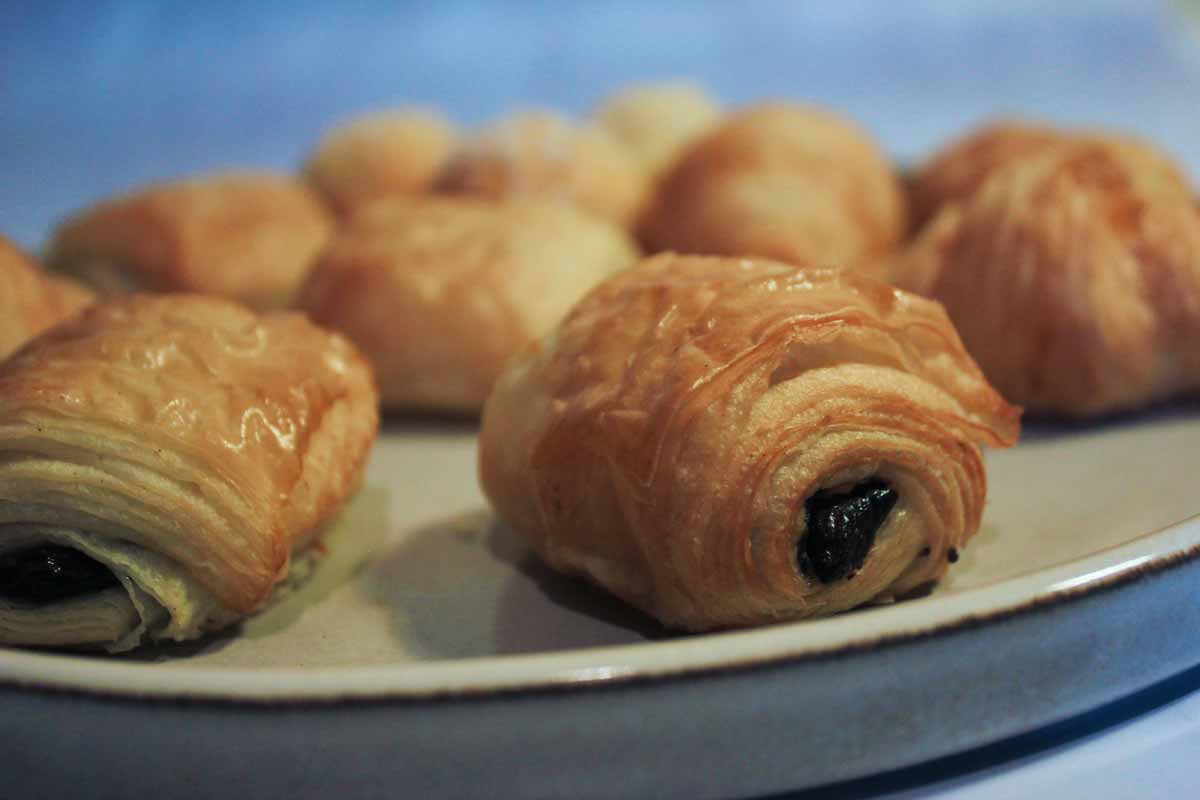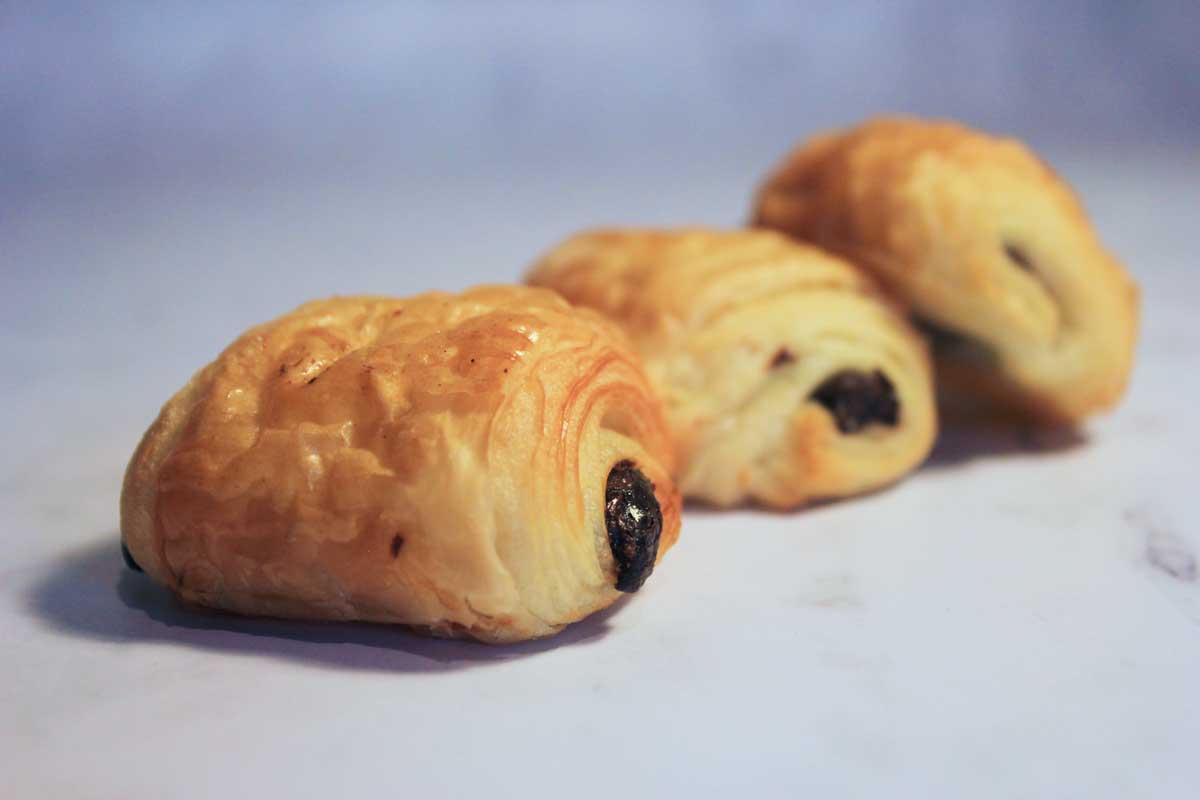 Just like the mini-croissant, the baking of the mini-pain au chocolat requires a lot of delicacy and precision. Have it in one go and enjoy the combination of PDO Montaigu butter and the high-standard Valrhona chocolate. What a treat!
Mini-pains au chocolat are great to share with your relatives or collaborators, combined with mini-croissants and mini-brioches. It also has the perfect size for kids!
Also available by pack of 10 for £8,00.
Ingredients
Montaigu PDO Butter
Premium 55% dark Valrhona chocolate
Label Rouge wheat flour
Sugar
Milk
Egg wash
Water
Salt
Yeast