Seed bread
Such a timeless and popular loaf.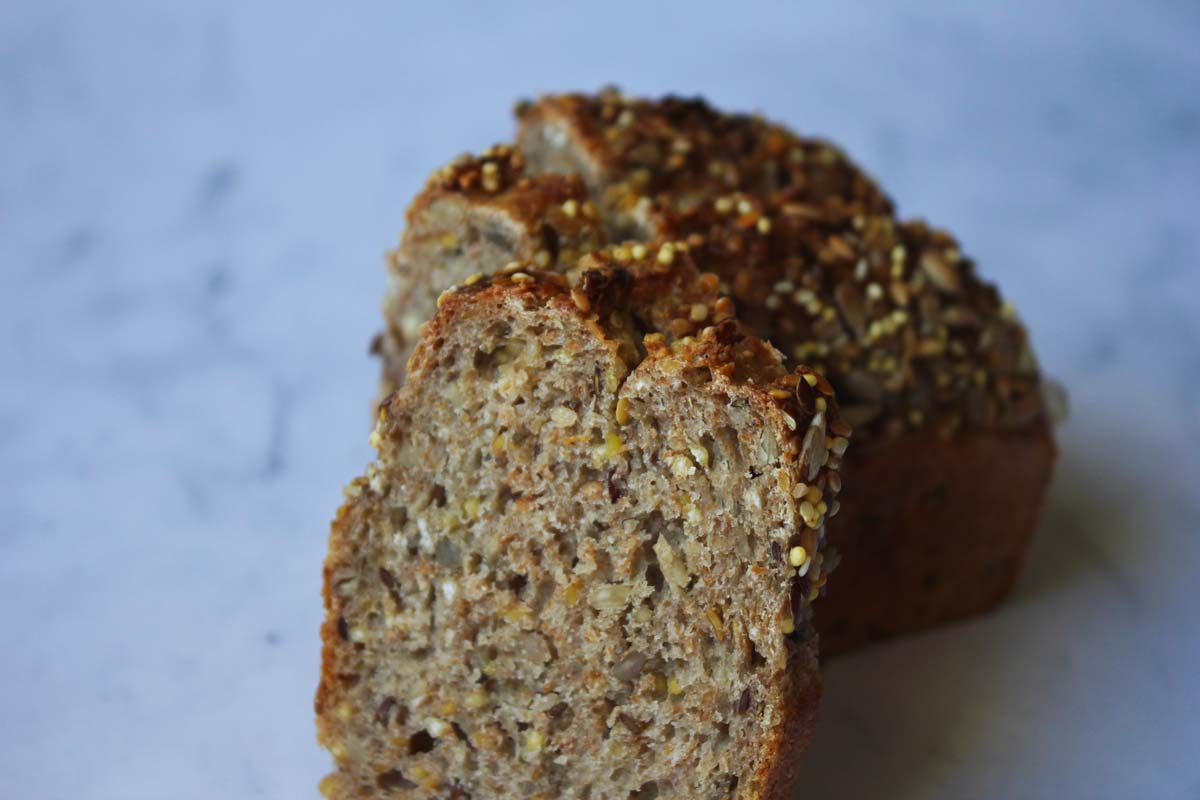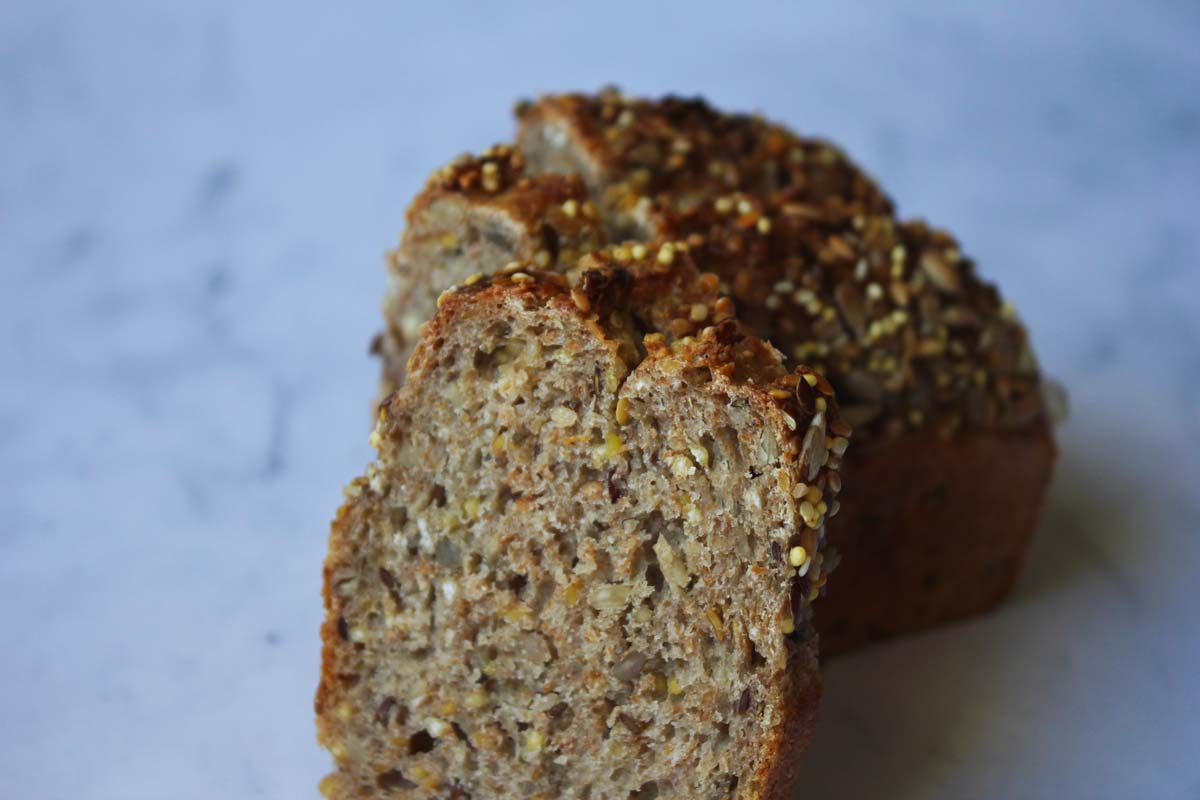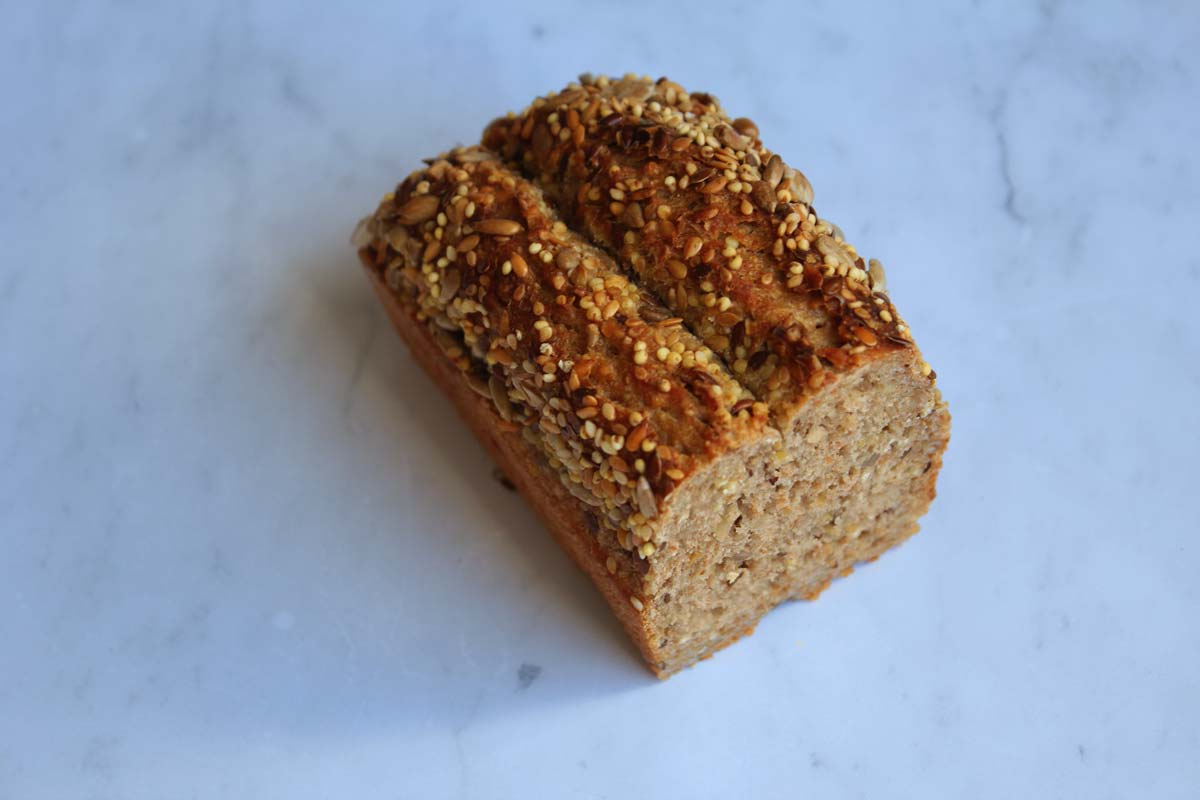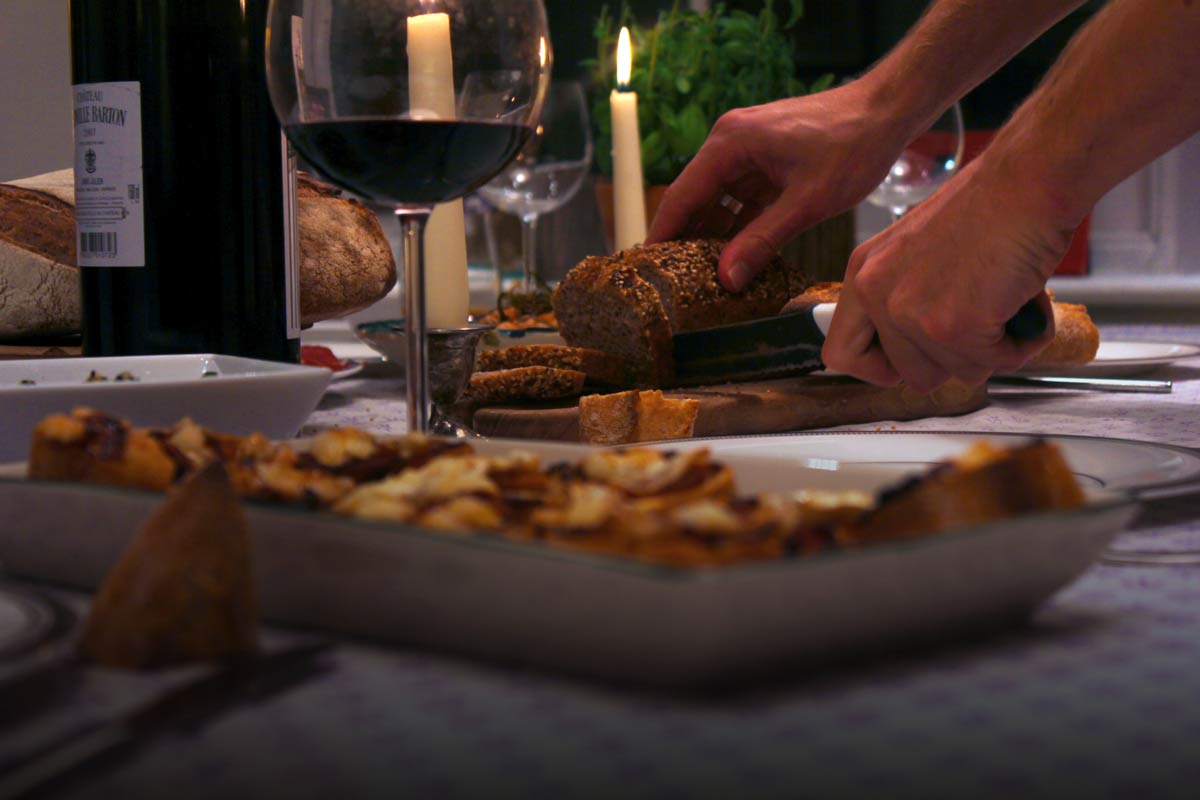 400g/900g
Also available in large version (900g) for £4,90.
Discover the authenticity and intensity of the seed bread. The combination of different flours baked with a high fibre seeds mix makes it unique. Tasty and healthy, it adds rich flavours to your meals.
It goes perfectly with white meat, salads, smoked fish, and various cheeses. Our go-to way of eating it is slightly toasted with a dash of olive oil. The perfect way to enhance and feel those marvelous aromas!
Ingredients:
T80 Label Rouge stone-ground flour
Label Rouge wheat flour
Tea syrup on top
Rye flour
Spelt flour
Brown linseeds
Yellow linseeds
Sunflower seeds
Poppy seeds
Honey
Sourdough
Salt
Yeast