Gourmet French breakfast box - Family size
Box for 2 people. Includes 10 chouquettes, 12 mini viennoiseries, 1 chausson aux pommes, 1 danish pistachio-raspberry, 1 almond pain au chocolat, 1 pain suisse, 1 puff pastry brioche, 2 half-tradition baguette, 1 strawberry jam, 2 Royal Earl Grey tea bag, 2 Intense Breakfast tea bag.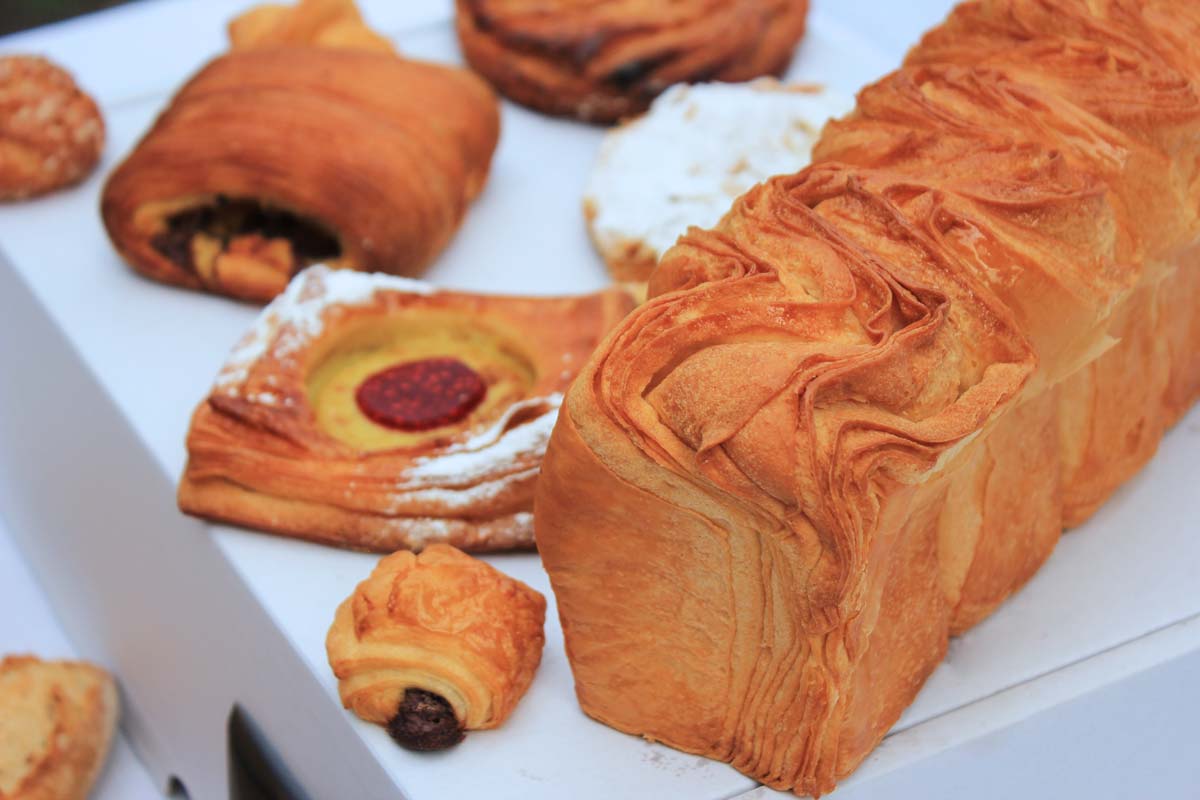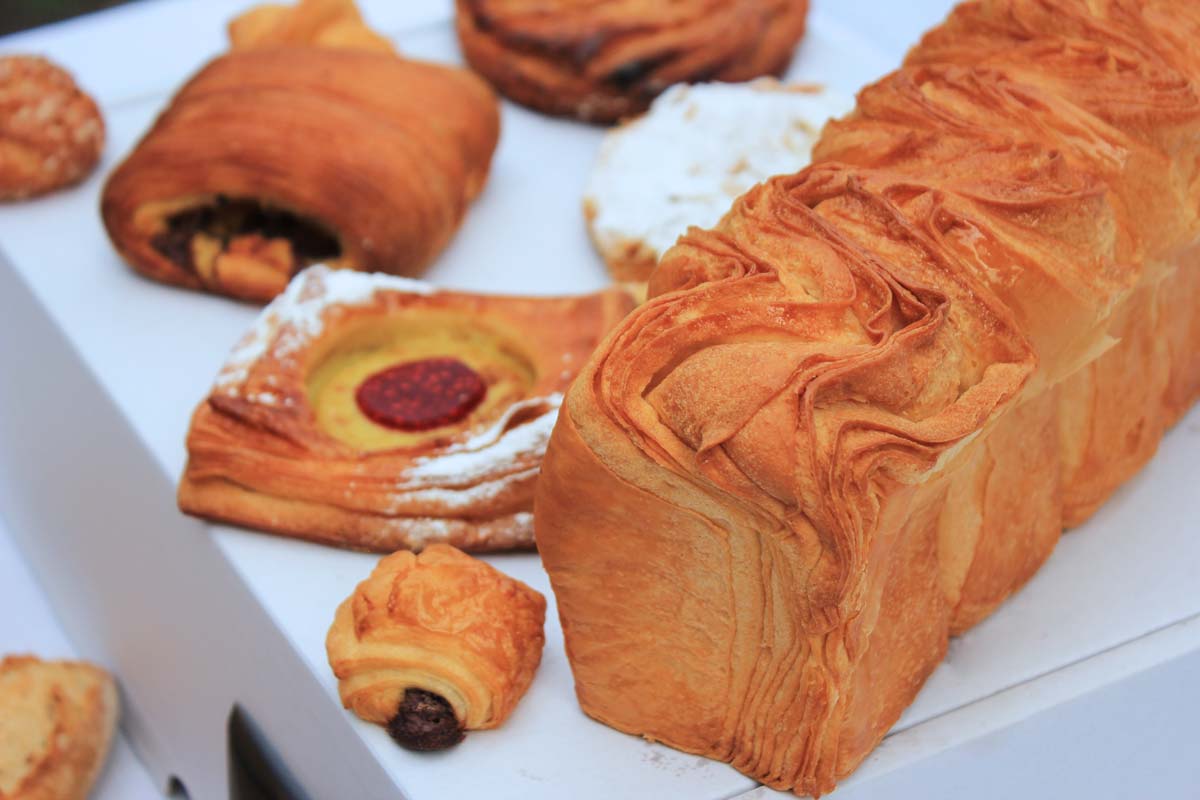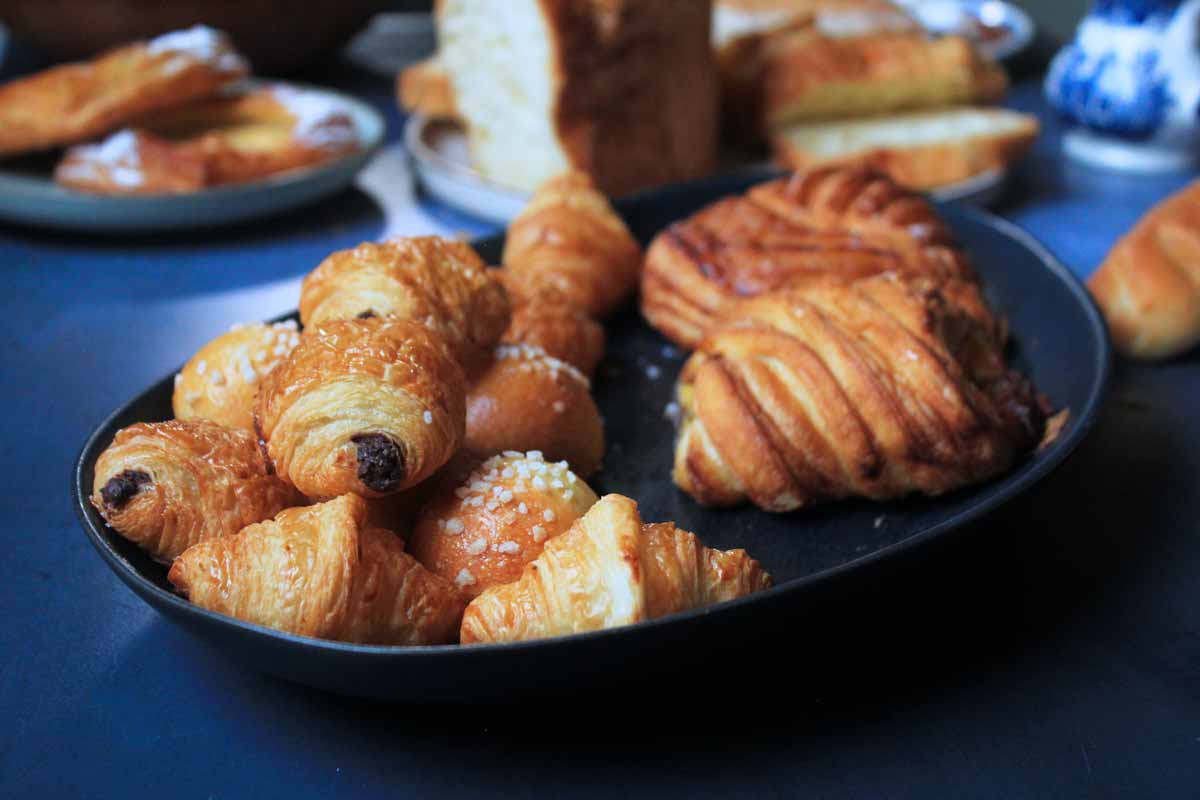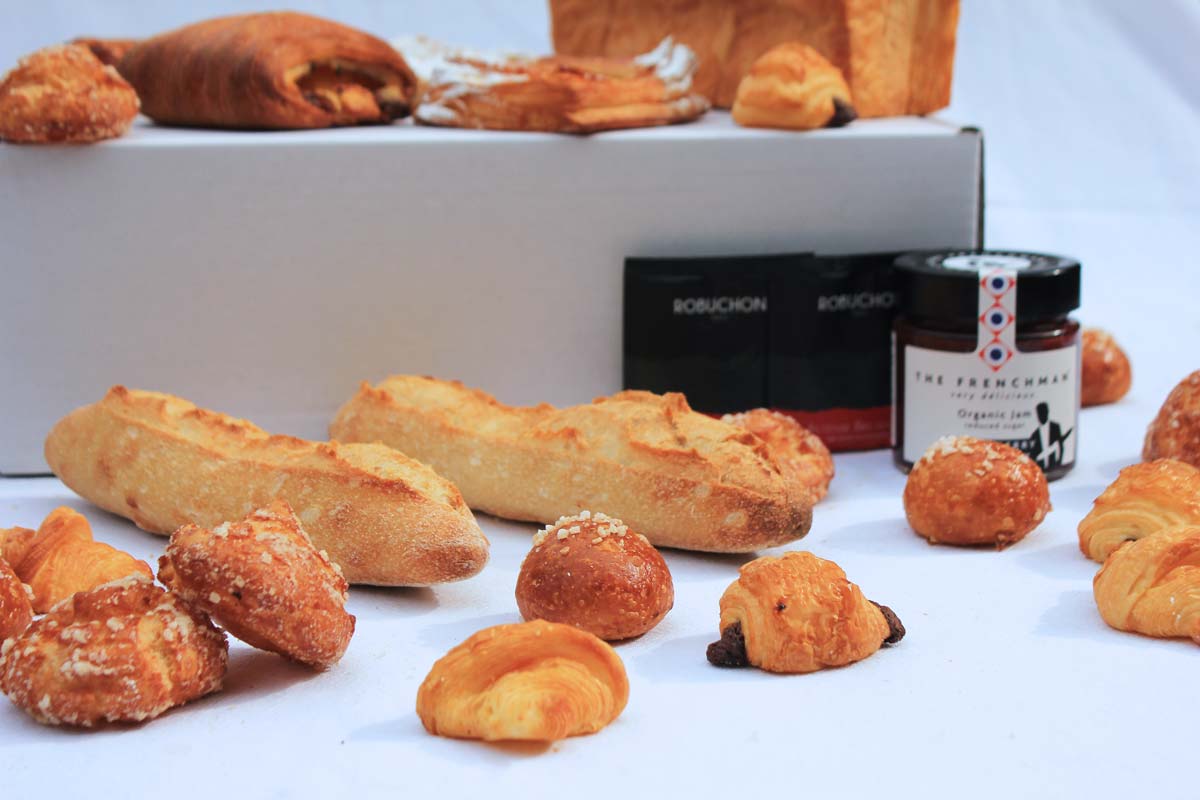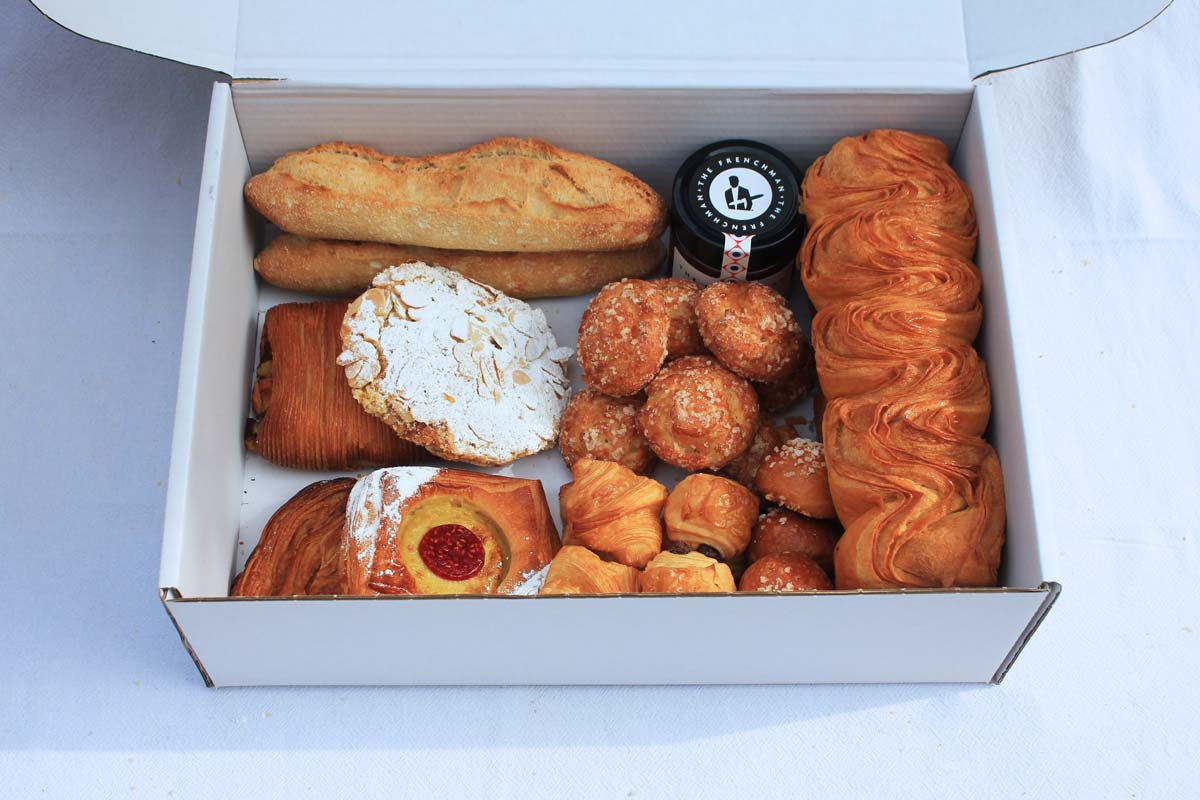 Receiving guests or want to treat your family? This fabulous gourmet breakfast is definitely what you need, with the fanciest products of the French boulangerie delivered to your door! Savour and share no less than six of the best viennoiseries, 10 chouquettes and a mix of 12 mini-viennoiseries! Make the most of the half-tradition baguette and the puff pastry brioche with strawberry jam from France. Complemented by two excellent teas from La Collection Robuchon. La crème de la crème!
Next day delivery available (order by 10am)!