Classic French breakfast box - Family size
Box for 4 people. Includes 2 croissants, 2 pains au chocolat, 2 half-tradition baguette, 1 pain viennois, 10 chouquettes, 1 brioche, 1 strawberry jam.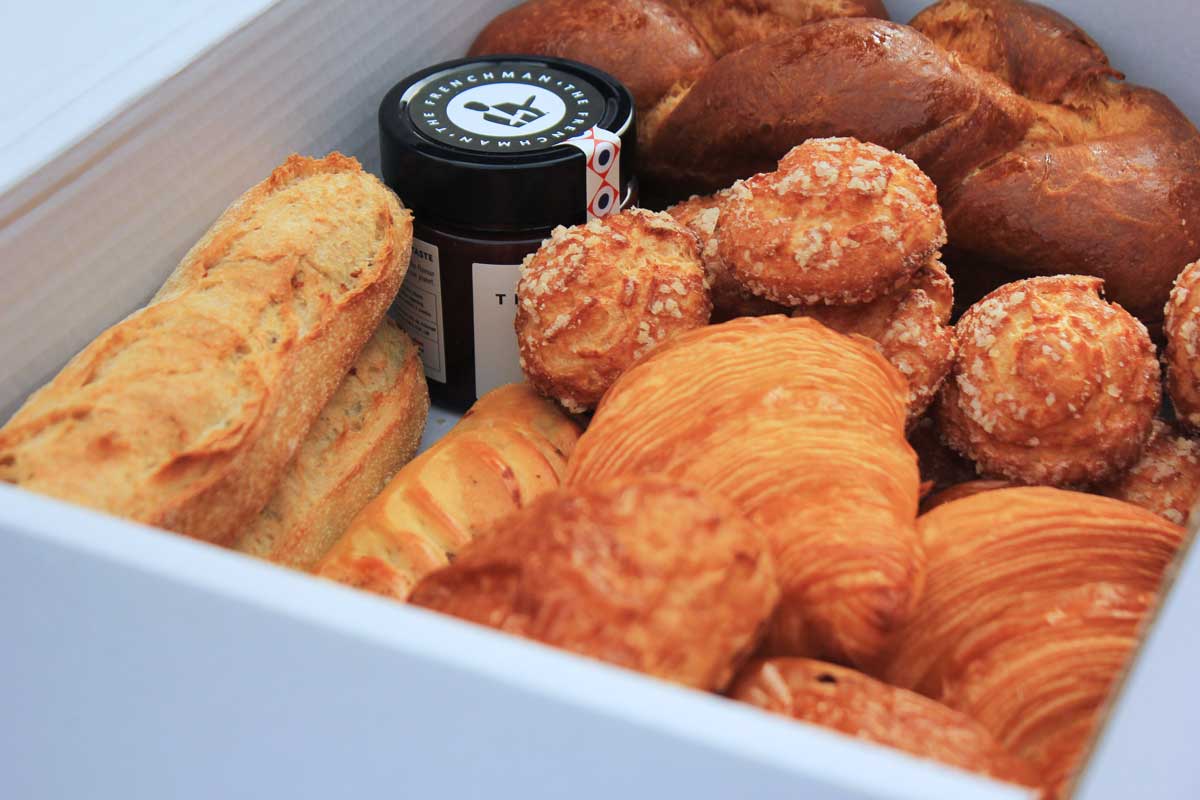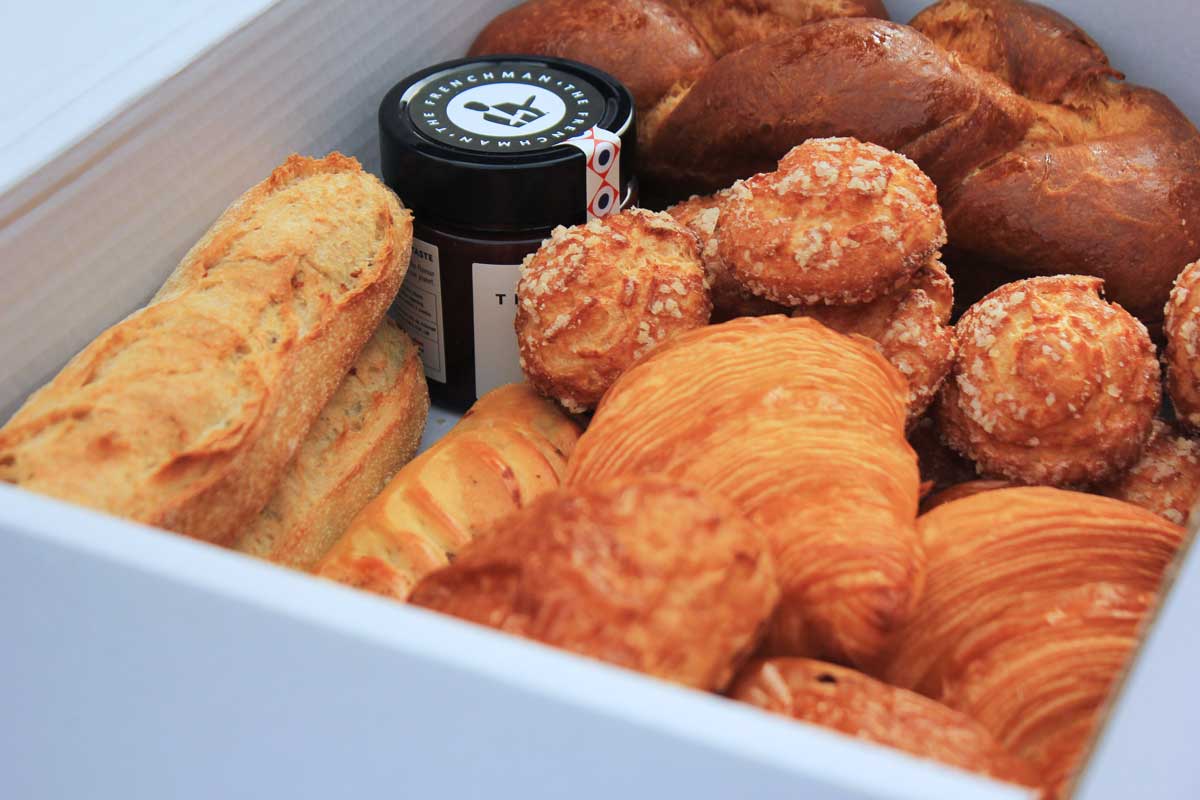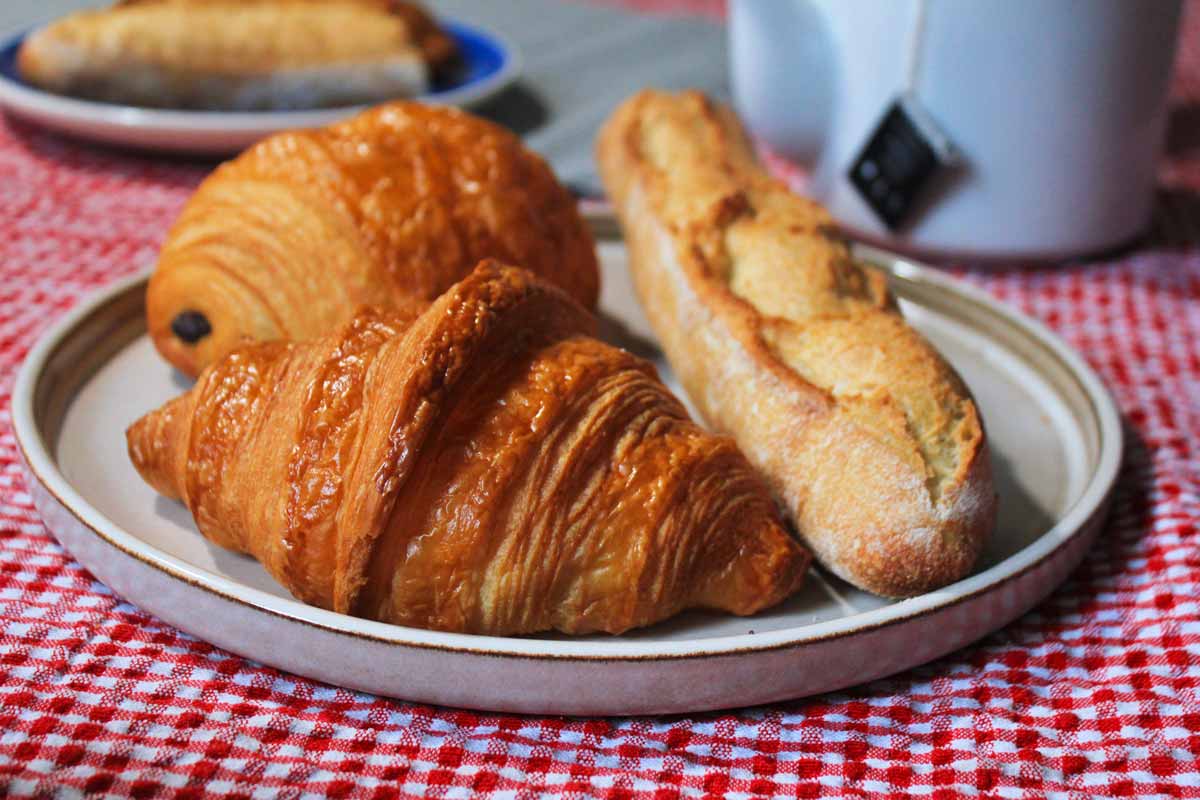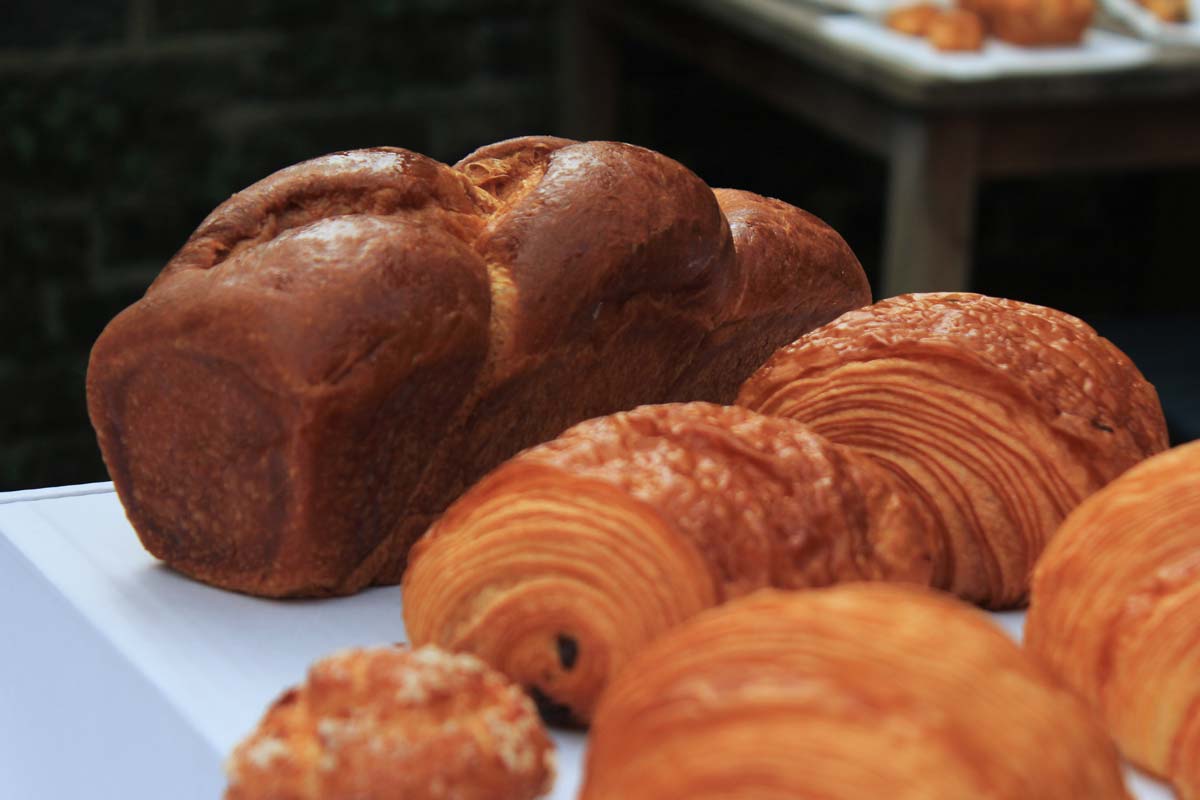 Enjoy the delicious and famous French breakfast with all the classics from the French boulangerie delivered to your door! Make scrumptious tartines with strawberry jam from France on baguette or brioche and savour the best croissant and pain au chocolat in London, our best-sellers, as well as the chouquettes and pain viennois for kids (and grown-ups) for a complete French breakfast.
Next day delivery available (order by 10am)!