Gourmet French breakfast box
Box for 2 people. Includes 12 mini viennoiseries, 1 chausson aux pommes, 1 danish pistachio-raspberry, 2 mini-puff pastry brioche, 2 half-tradition baguette, 1 strawberry jam, 1 Royal Earl Grey tea bag, 1 Intense Breakfast tea bag.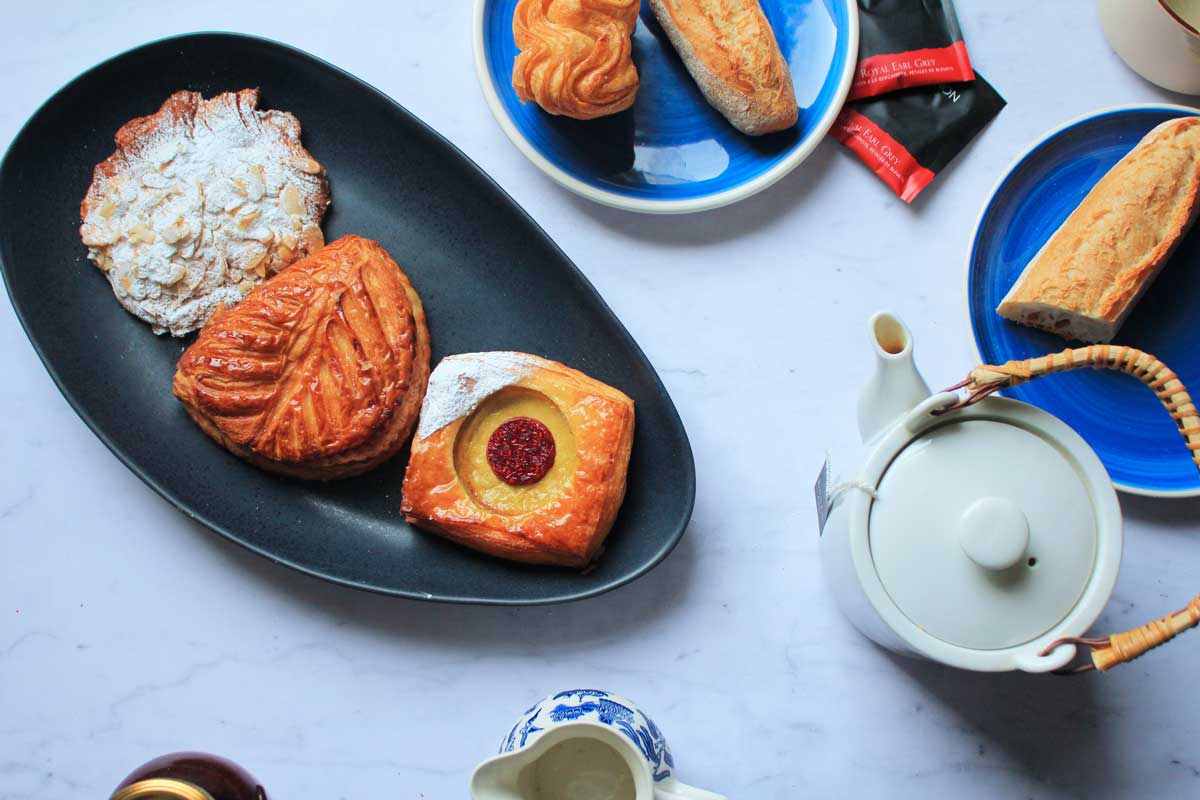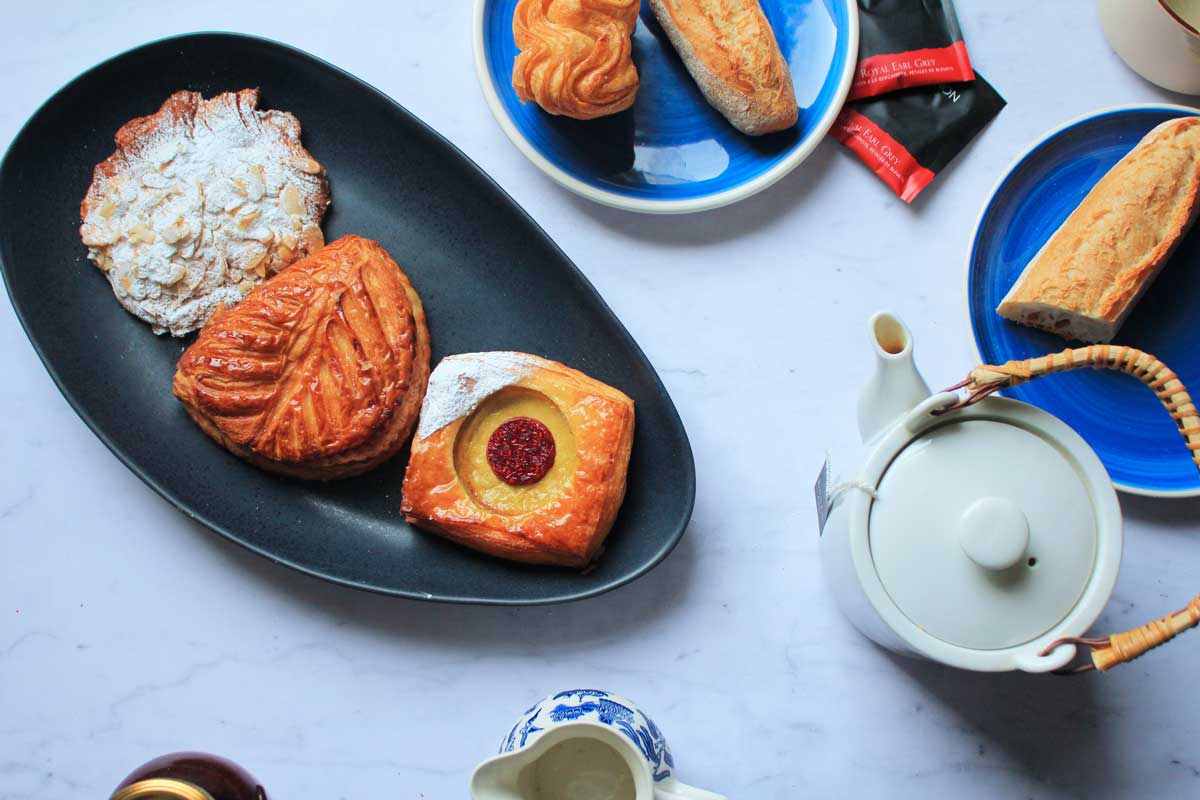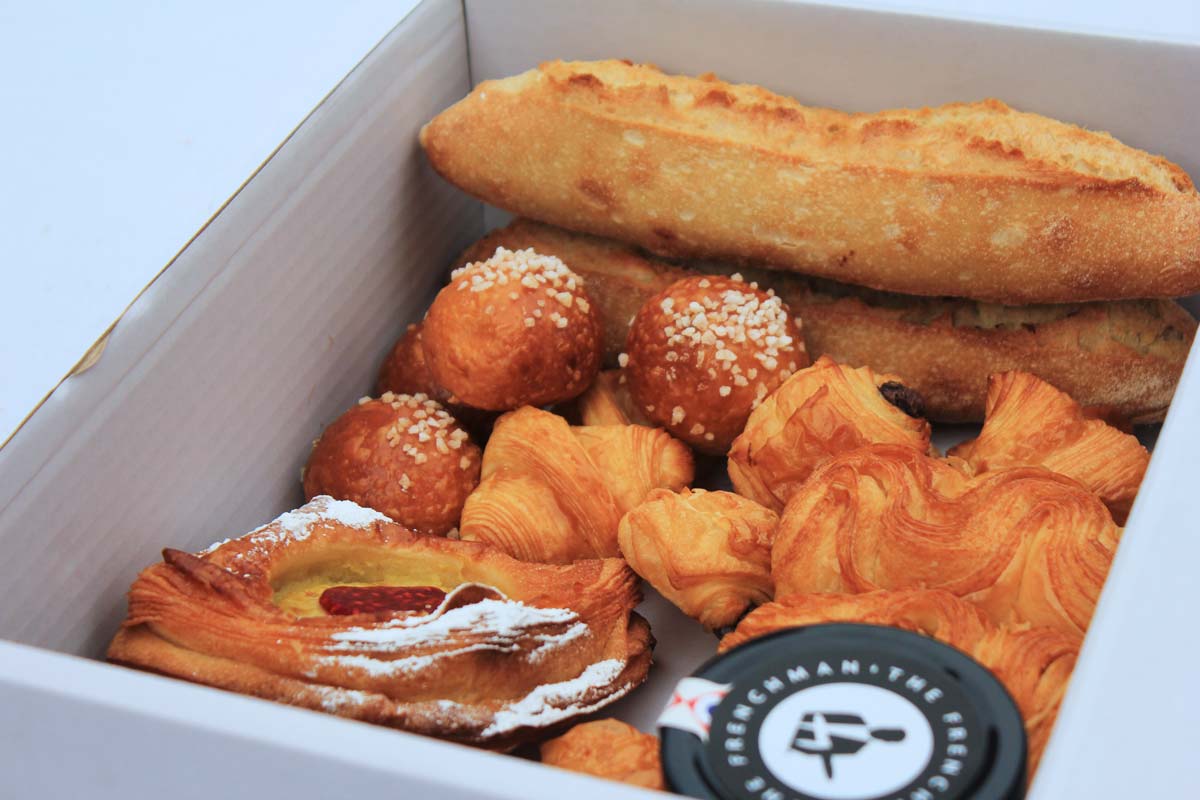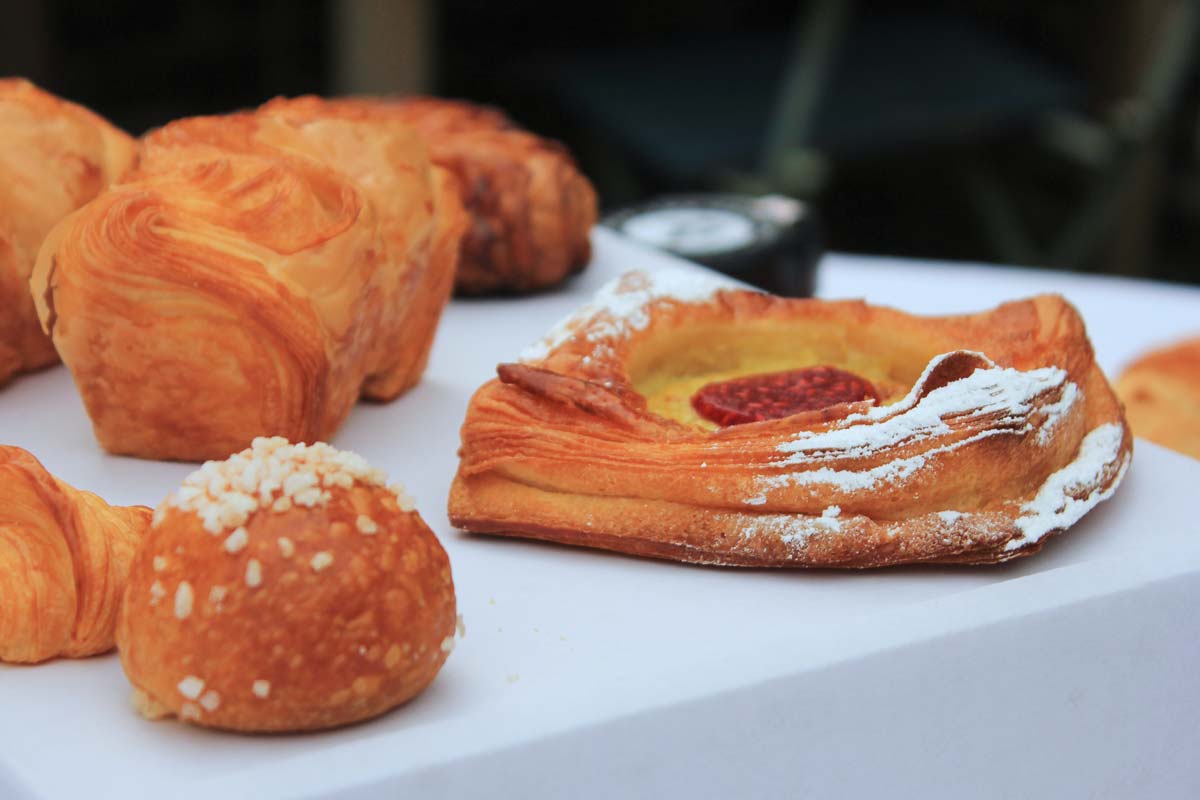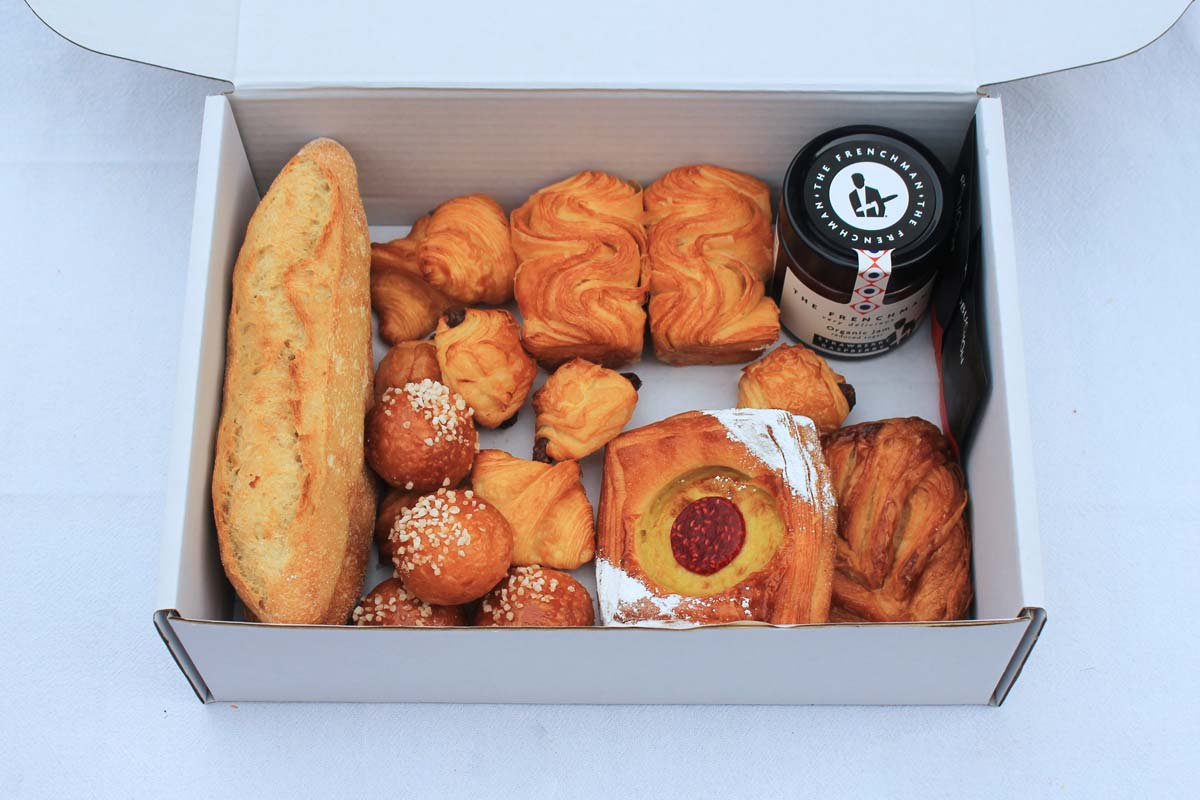 Enjoy a gourmet breakfast for two with the fanciest products of the French boulangerie delivered to your door! Savour and share multiple flavours with an almond pain au chocolat, a danish with pistachio crème brûlée and raspberry pastille, and a delicious chausson aux pommes with homemade apple compote. Make the most of the half-tradition baguette and the mini-puff pastry brioche with strawberry jam from France. Complemented by excellent teas from La Collection Robuchon. French, and gourmet!
Next day delivery available (order by 10am)!