Coffee from Guatemala Decaffeinated Swiss Water® process ground 100% Arabica
Swiss Water® process. Medium-Dark Roast. Complex & smooth with a medium body. Maple, milk chocolate and citrus fruit notes. From La Collection Robuchon.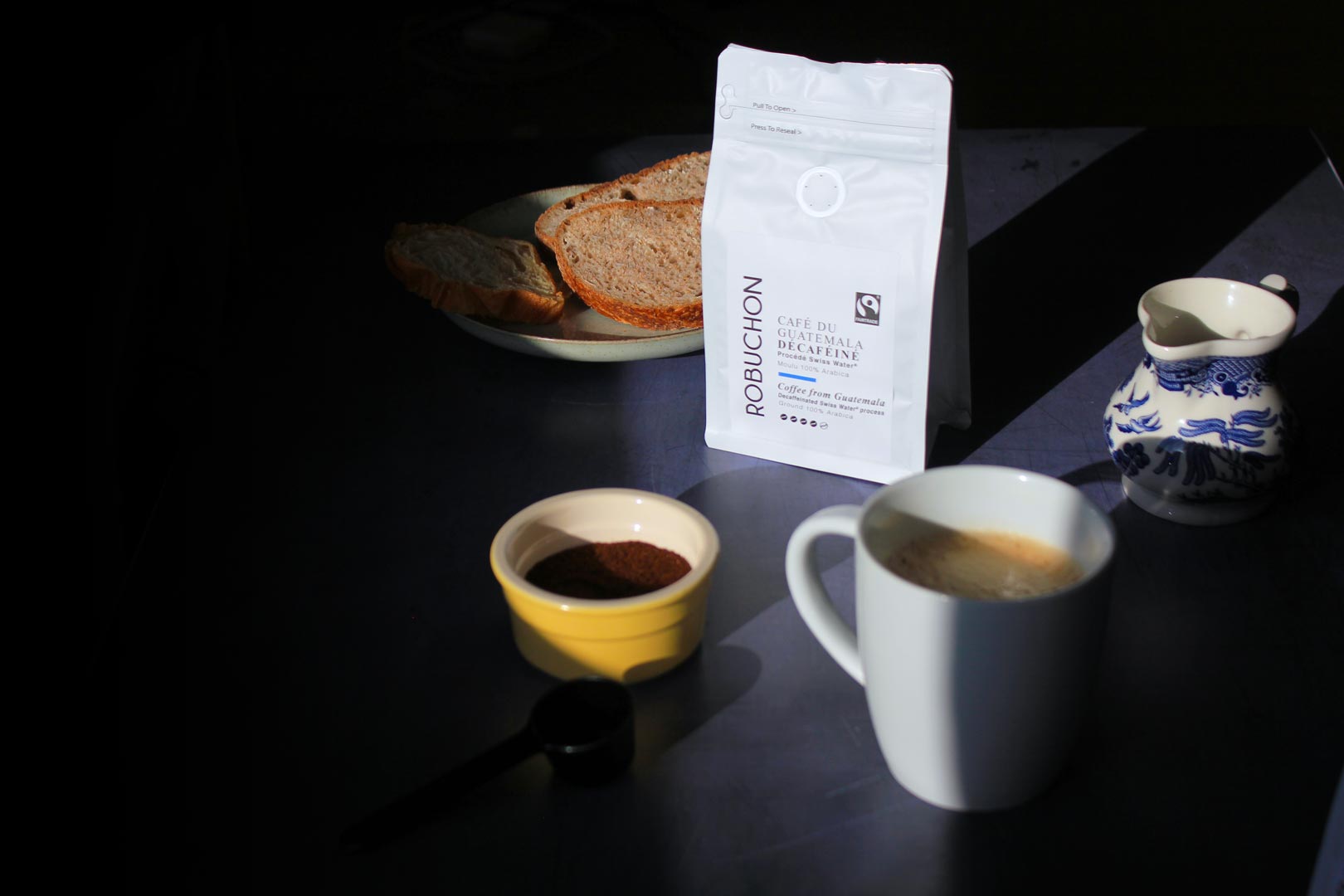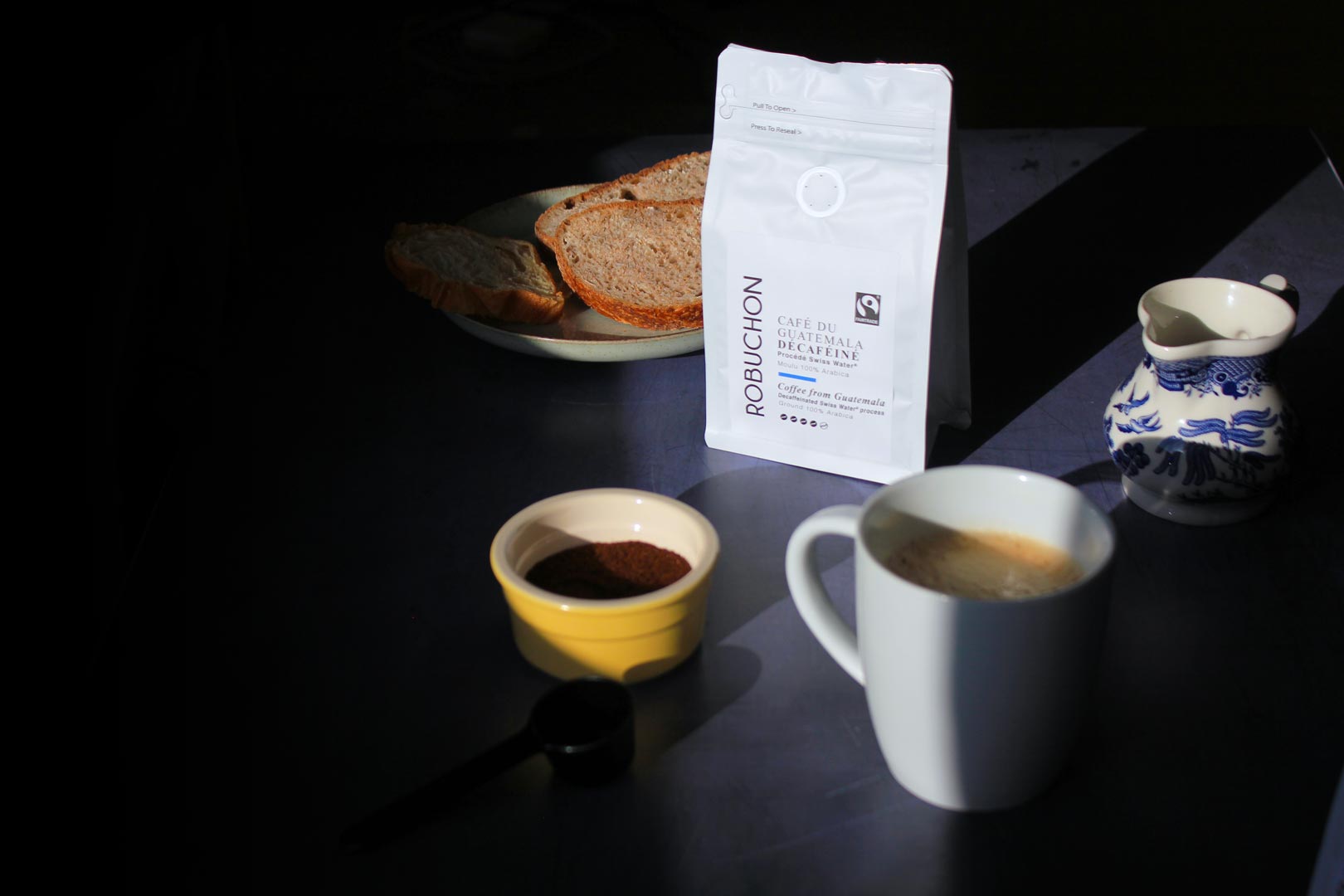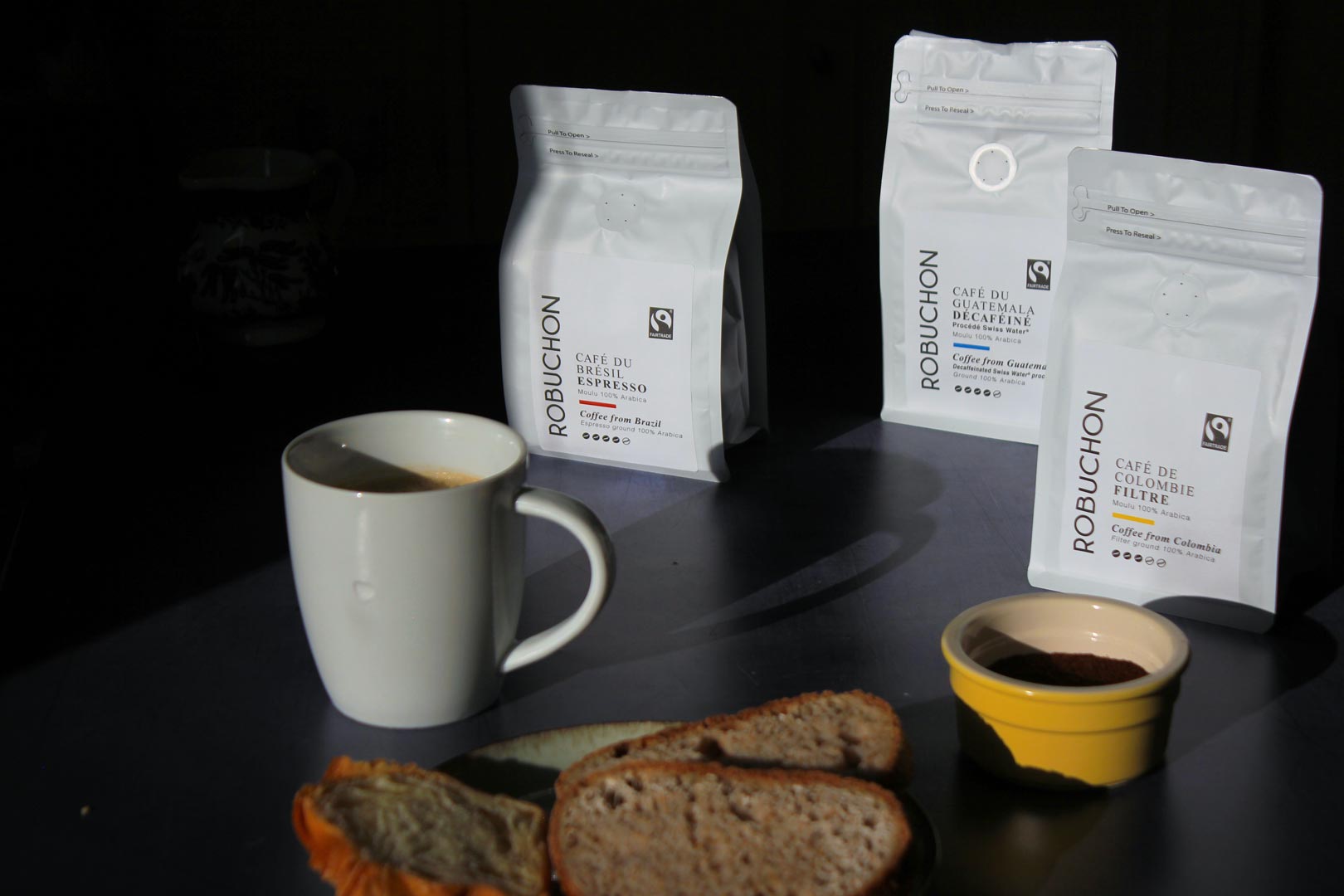 200g
Coffee roasted and grounded for Espresso and Filter from Guatemala 100% Arabica.
Fedecocagua Cooperative brings together the top producers across the regions of Guatemala, including Huehuetenango, Cobán, Verapaces, Retalhuleu, San Marcos, and Zacapa. Their dry mill in Palin, one hour south of Guatemala City employs a fulltime Q grader and their cupping lab enables them to ensure the highest possible quality control at source.
The Swiss Water® decaffeination process was designed as an alternative to using Methylene Chloride as decaffeination solvent. The 100% chemical free small batch process means caffeine can be removed without compromising the flavour profiles of this Specialty Coffee
Preservation: Store in a cool dry place away from direct sunlight. Once opened, close the bag after each use to maintain freshness.
Ingredients
Fairtrade® 100% Single Origin Arabica Speciality Coffee