Breakfast granola
400g. Freshly baked granola for a healthy breakfast. From Ma Petite Cocotte.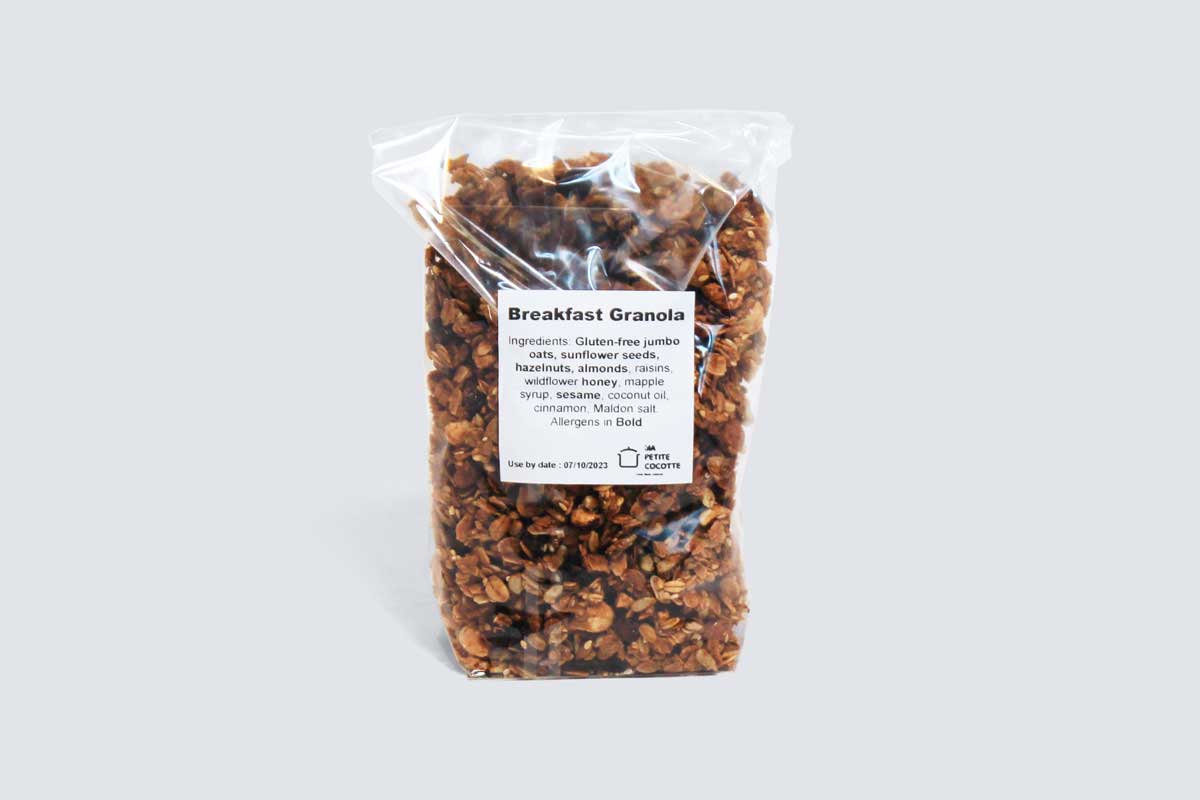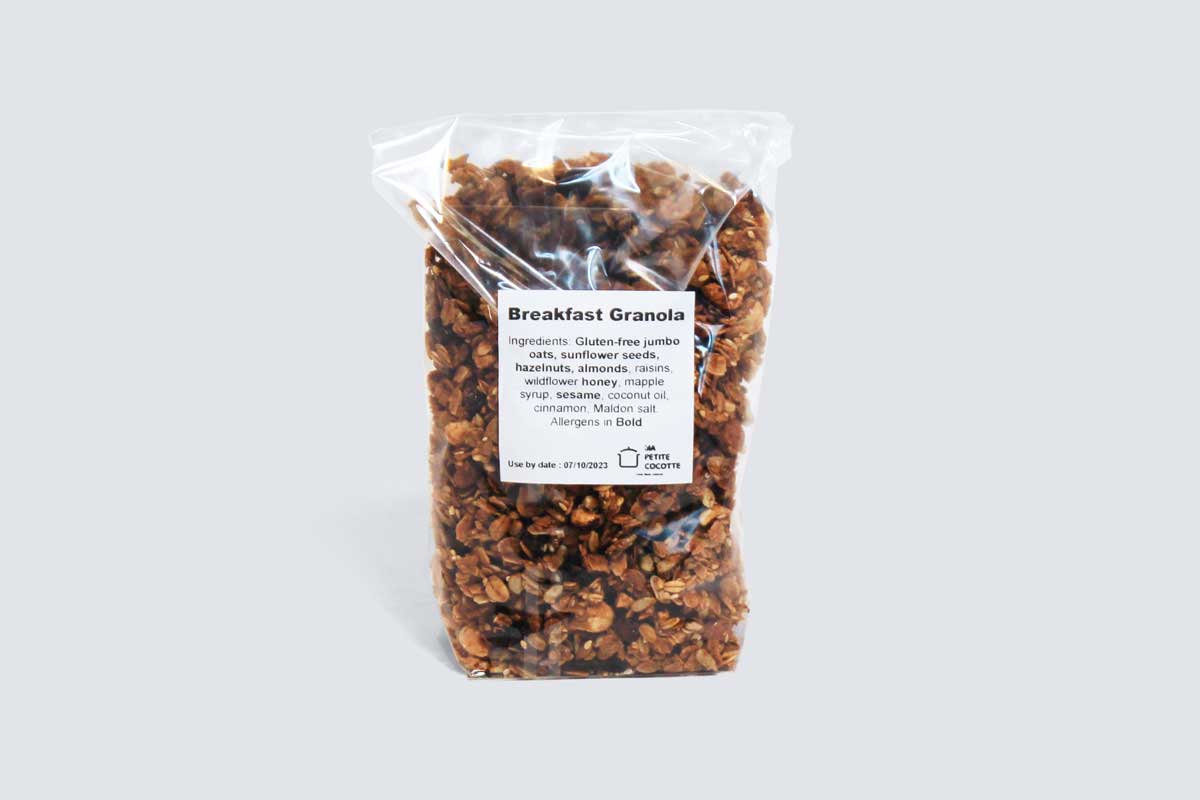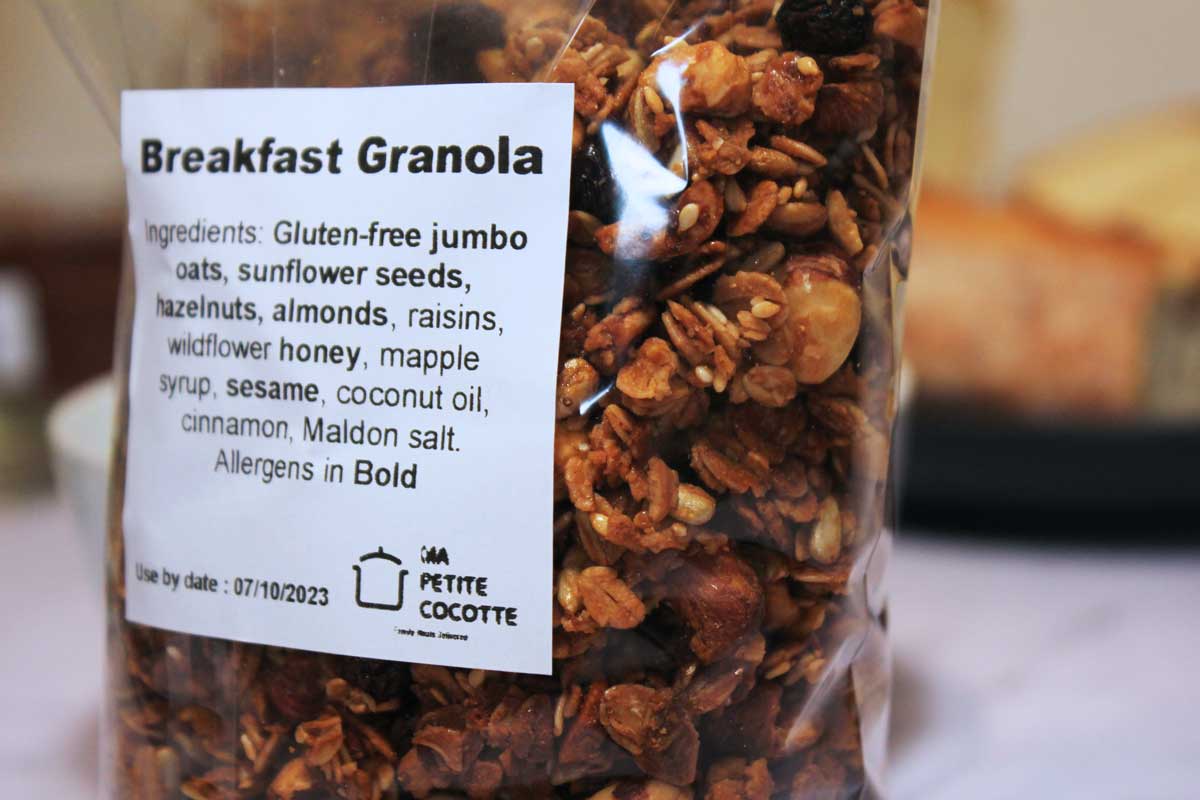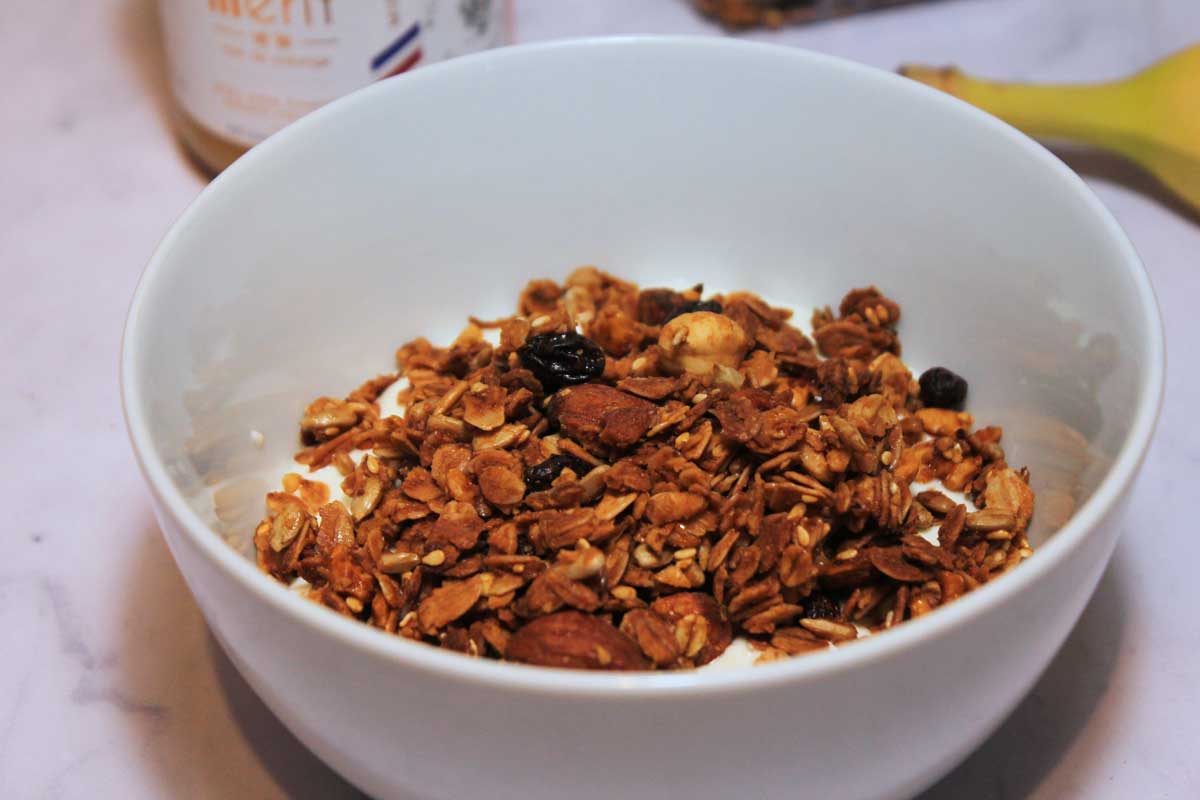 Available from 18/09/2023
Freshly baked, you can enjoy our granola sprinkled over your favourite yoghurt, milk, compote, ice cream or blend into smoothies.
From Ma Petite Cocotte.
Preservation: For the longest shelf life, transfer the granola to a storage container. When stored in an airtight container, this granola will keep for up to a month.
Ingredients
Gluten-free jumbo oats
Sunflower seeds
Pumpkin seeds
Hazelnuts
Almonds
Raisins
Wildflower honey
Coconut oil
Cinnamon
Maldon salt