Traditional rosemary focaccia
The traditional Italian focaccia in individual format.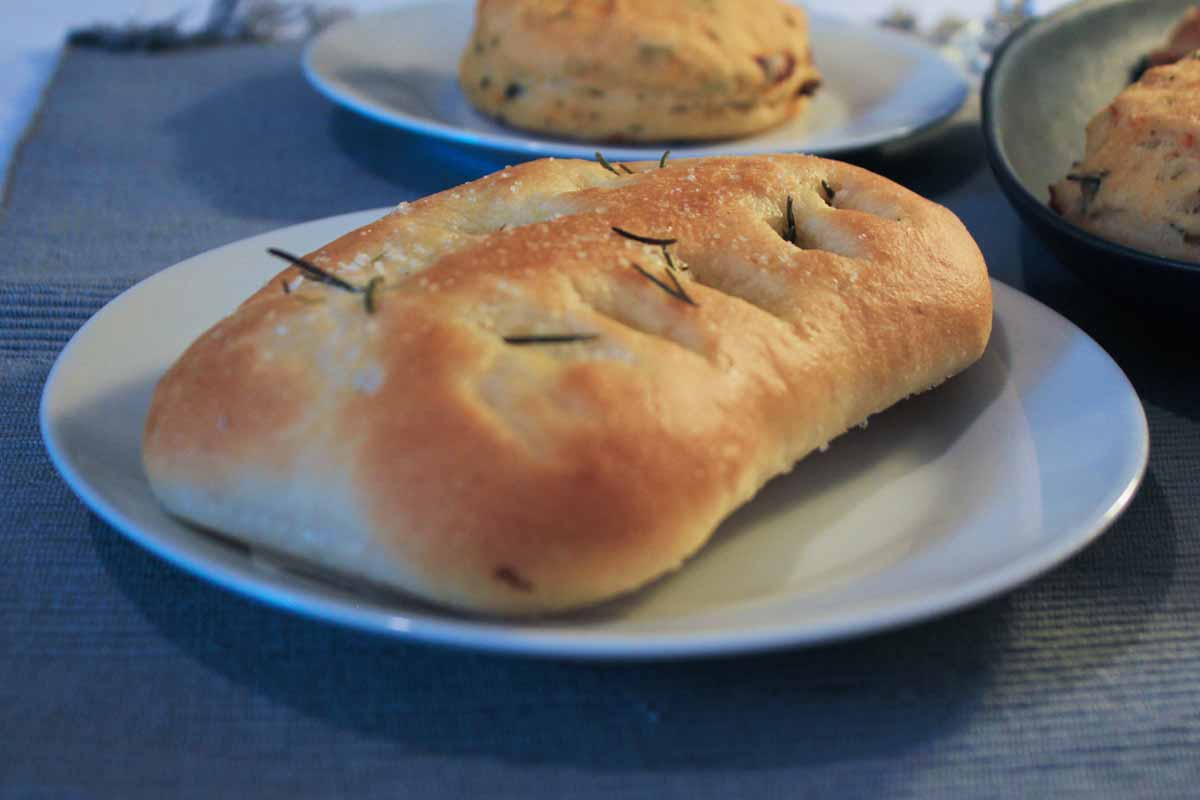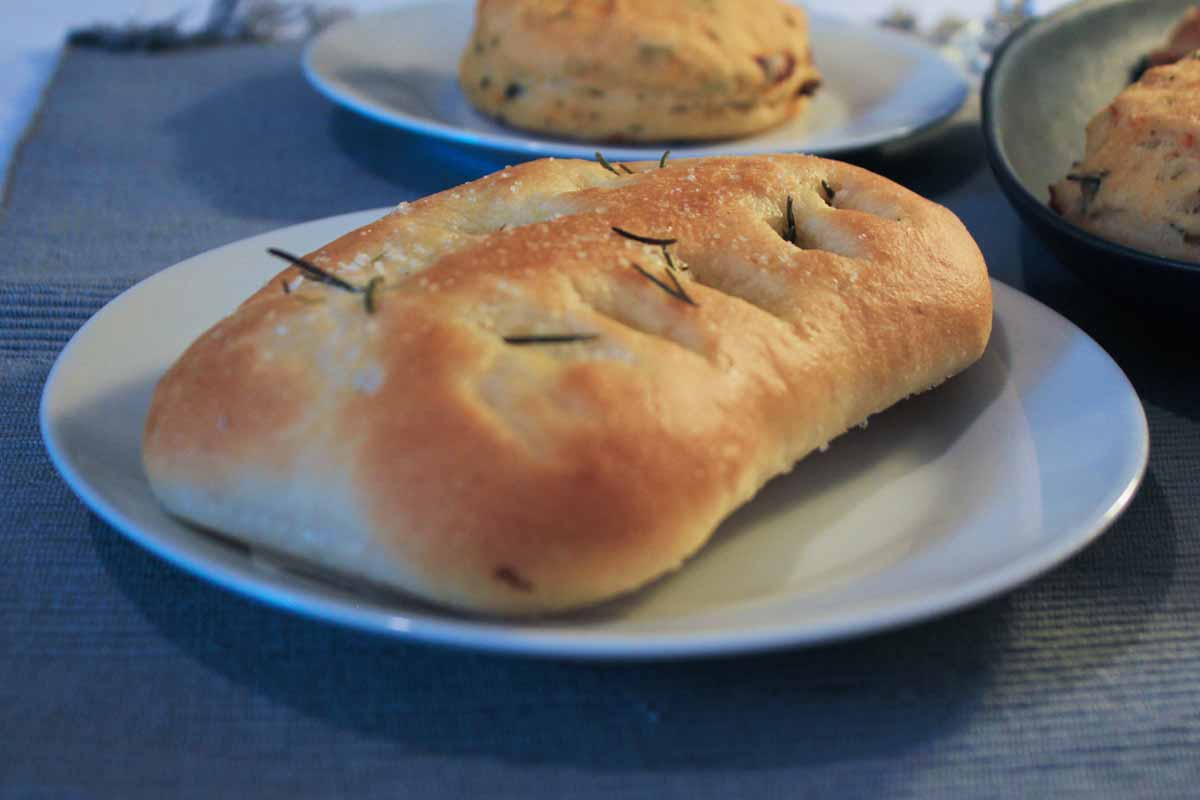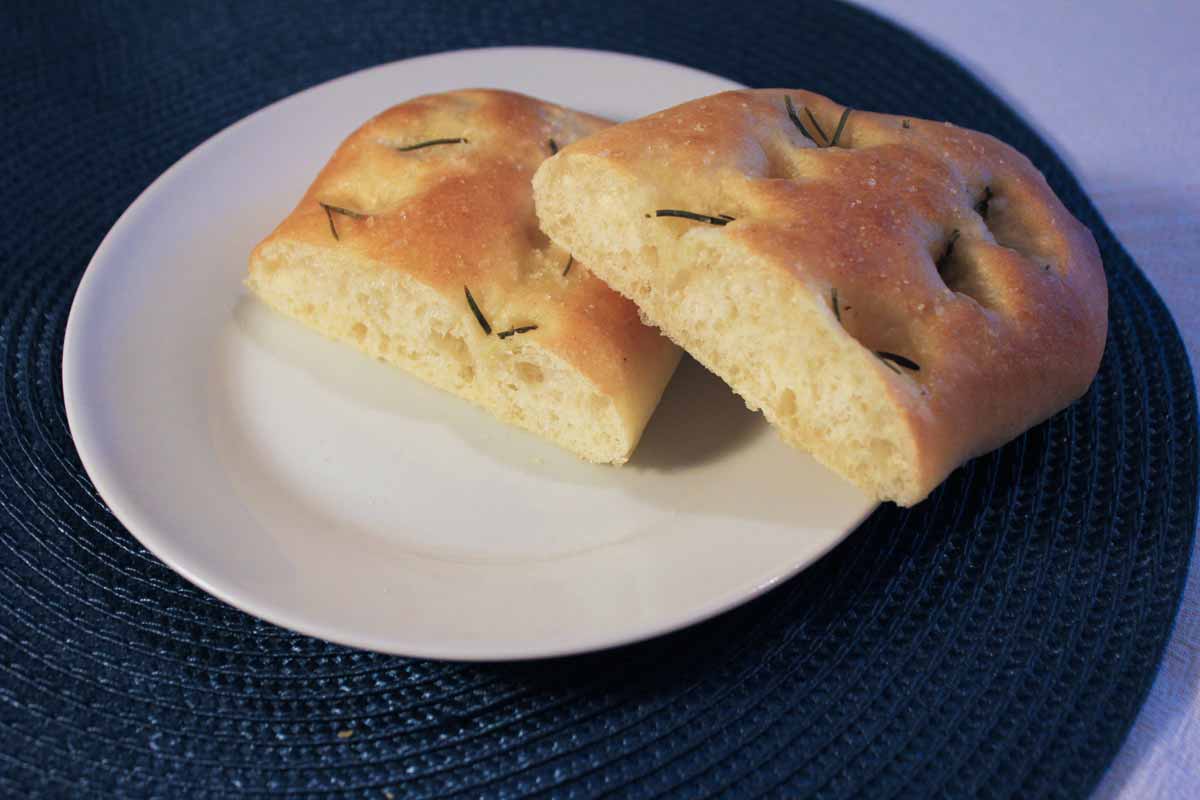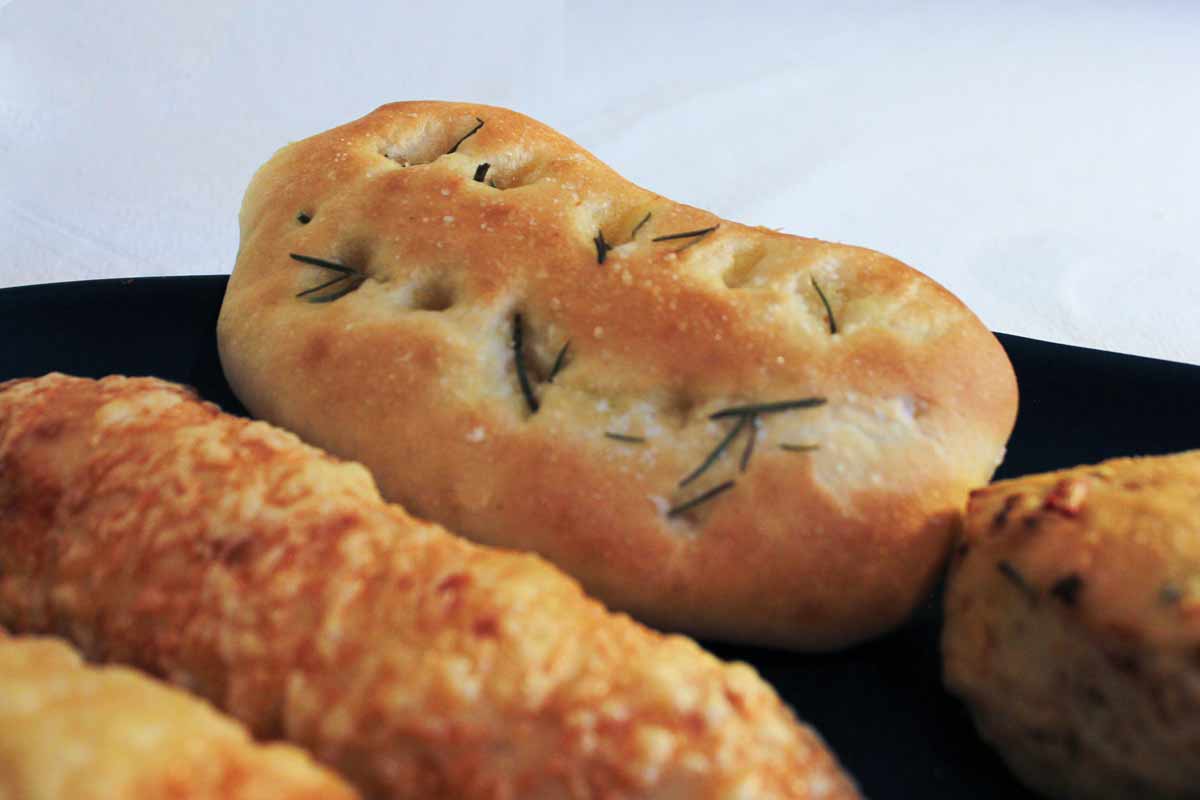 It's not a bad thing to step away from traditional French baking if it's for a focaccia. Here is the true Italian focaccia, baked following the transalpine tradition. It's made with a mashed potato base, soaked in olive oil, with Guérande salt and rosemary. The dough is delightfully soft, and the olive oil on top allows it to remain soft for a long time. Definitely a must-have!
Ingredients
T45 Label Rouge wheat flour
Salt
Water
Yeast
Olive oil
Mashed potato (wheat, soya)
Rosemary
Guérande salt on top