Duck foie gras entier
The best of foie gras. From La Collection Robuchon.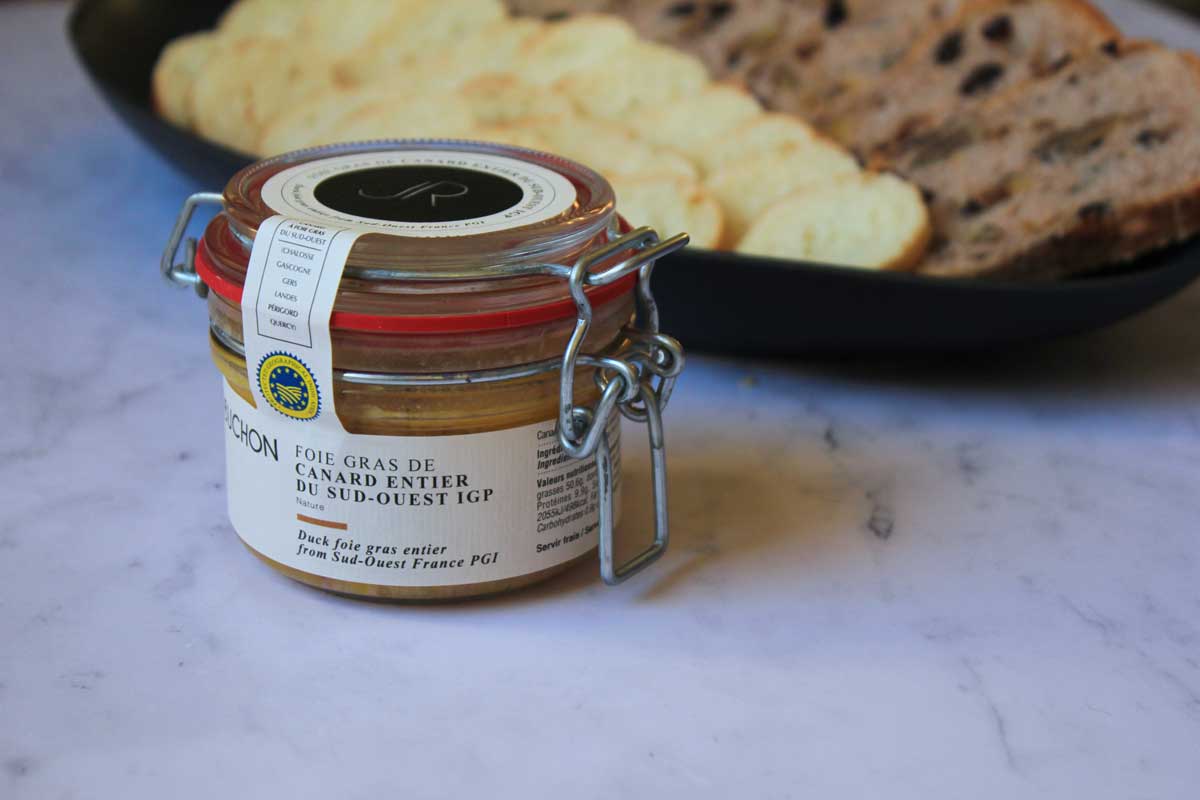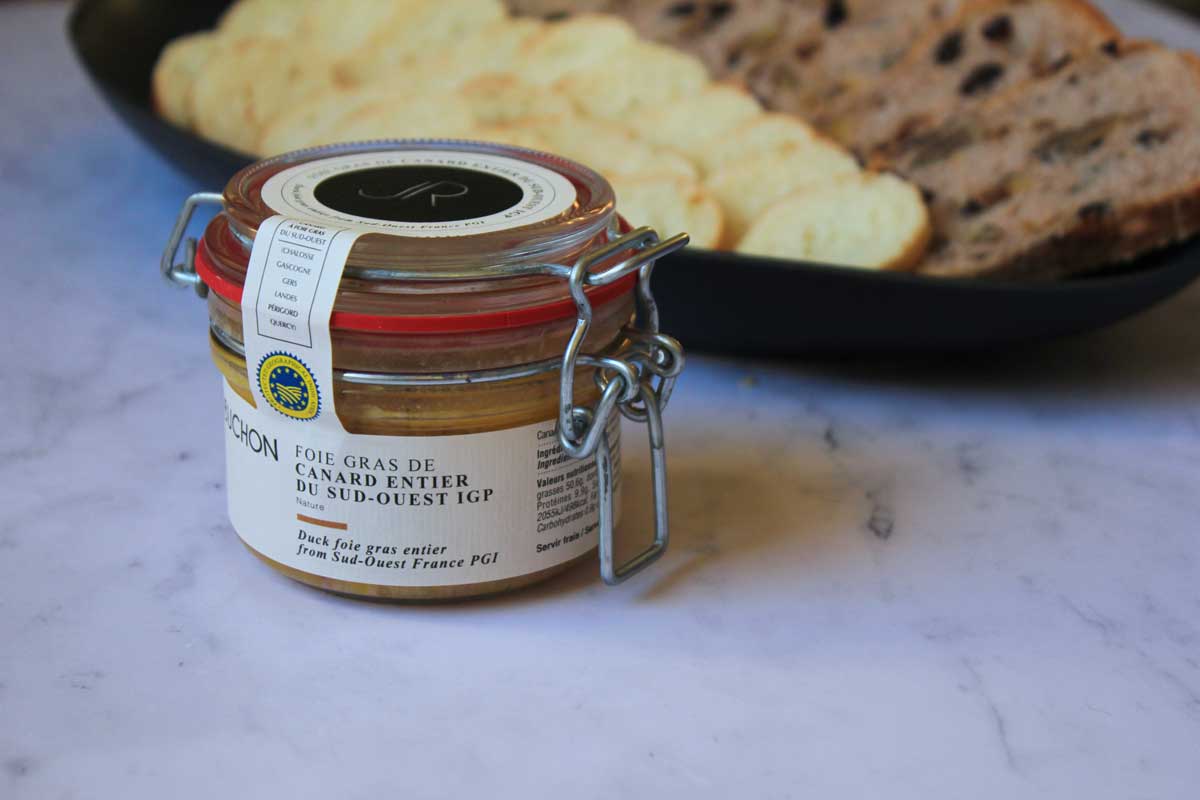 125g
This foie gras is absolutely divine. Made with duck raised and prepared in Sud-Ouest, France (PGI - Protected geographical indication), it is a must have for this festive season.
Duck is a specialty from the south-western region of France, especially to cook foie gras and confit duck. It has the label PGI (Protected Geographical Indications).
Have it with raisins & walnuts bread and pain viennois with our special offer.
Preservation: Store at room temperature. After opening, keep refrigerated and consume within 48 hours.
Ingredients:
Duck foie gras from Sud-Ouest, France (98%)
Salt
Pepper