Wild rosemary honey
A smooth and subtle taste to brighten your day.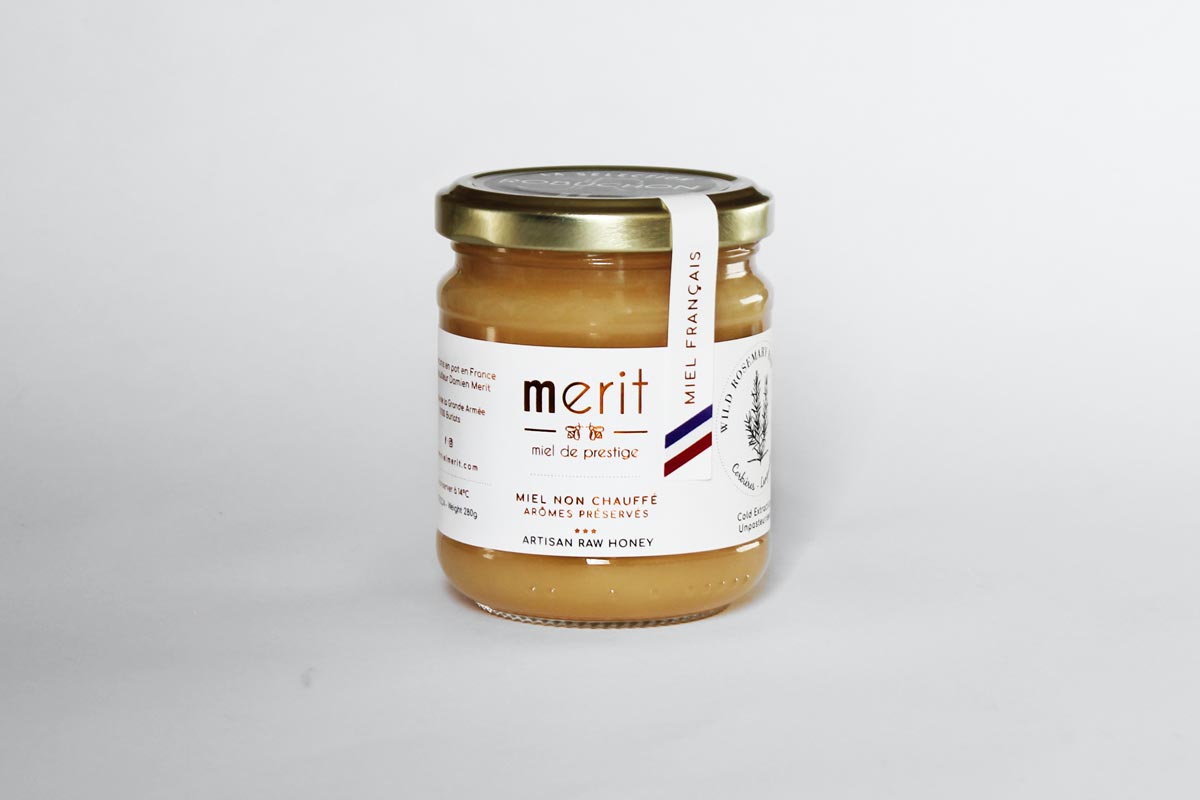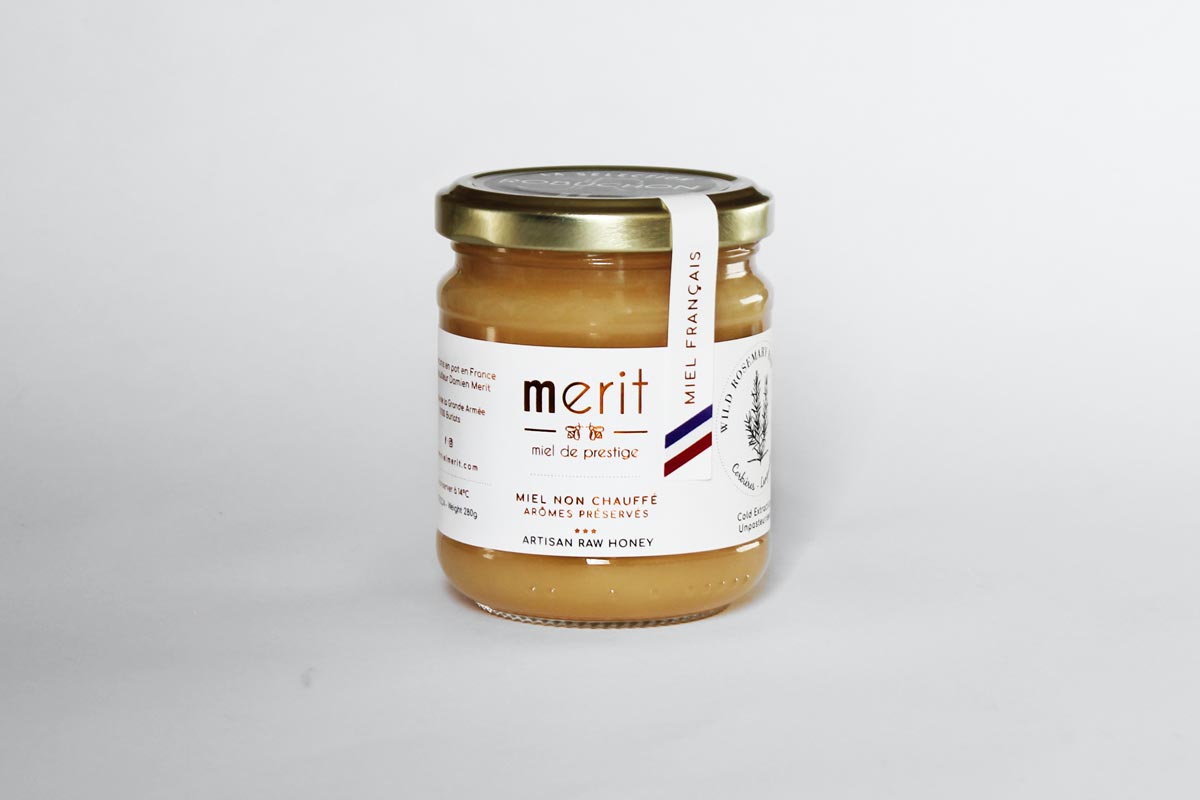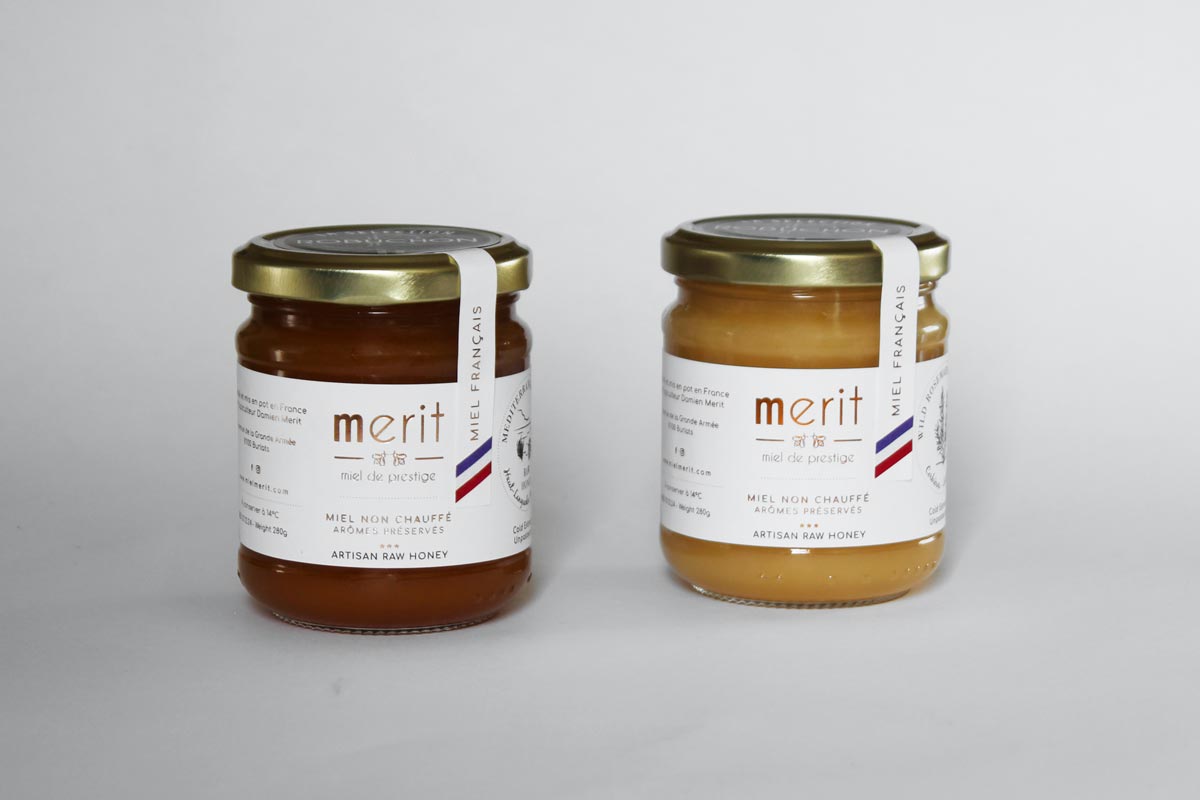 280g
Harvested in les Corbières massif, this honey has dainty and subtil aromas. Smooth in the mouth, its texture is clear and mostly liquid, with a crystallisation in progress.
Merit honey is harvested, extracted and potted in Occitanie, France by the beekeeper Damien Merit. Each honey is raw, which means it's never heated during the extraction, nor the potting, nor the storage. All the aromas, enzymes and natural properties are then preserved. The result is a long and expressive flavour in the mouth.
From La Sélection Robuchon.