Coffee from Brazil espresso ground 100% Arabica
Medium-Dark Roast. Intense & full bodied with caramel, dark chocolate, hazelnut and orange notes. From La Collection Robuchon.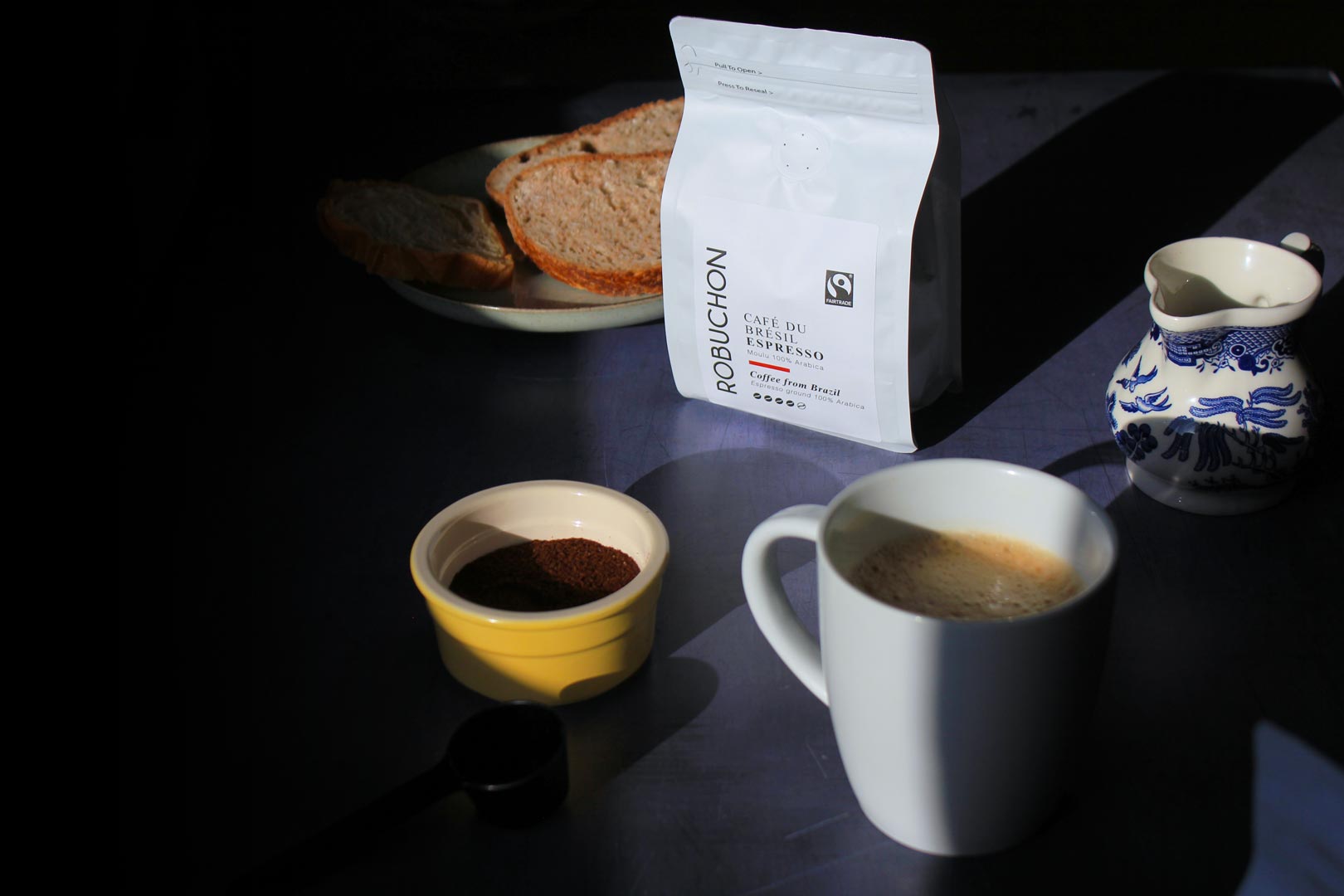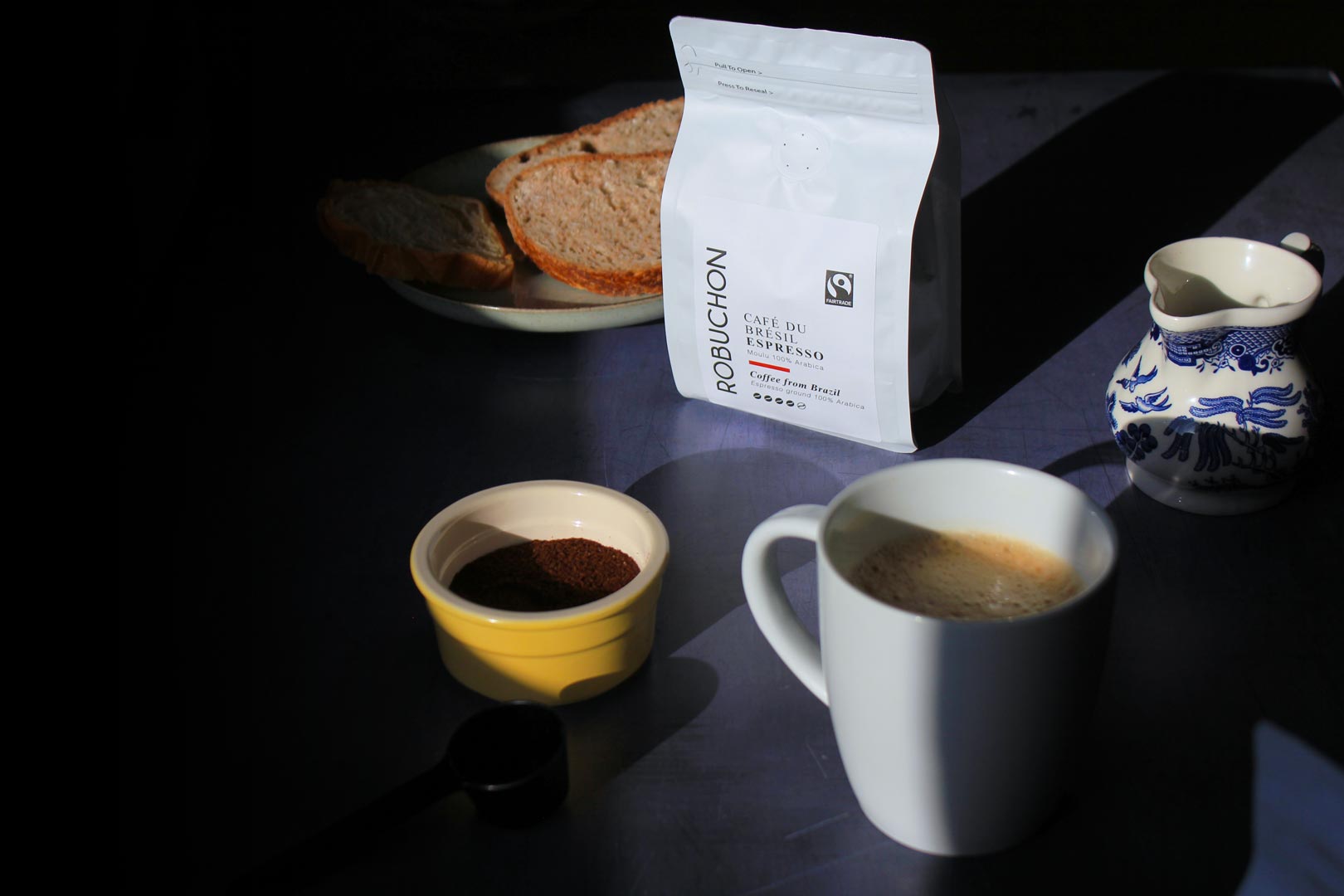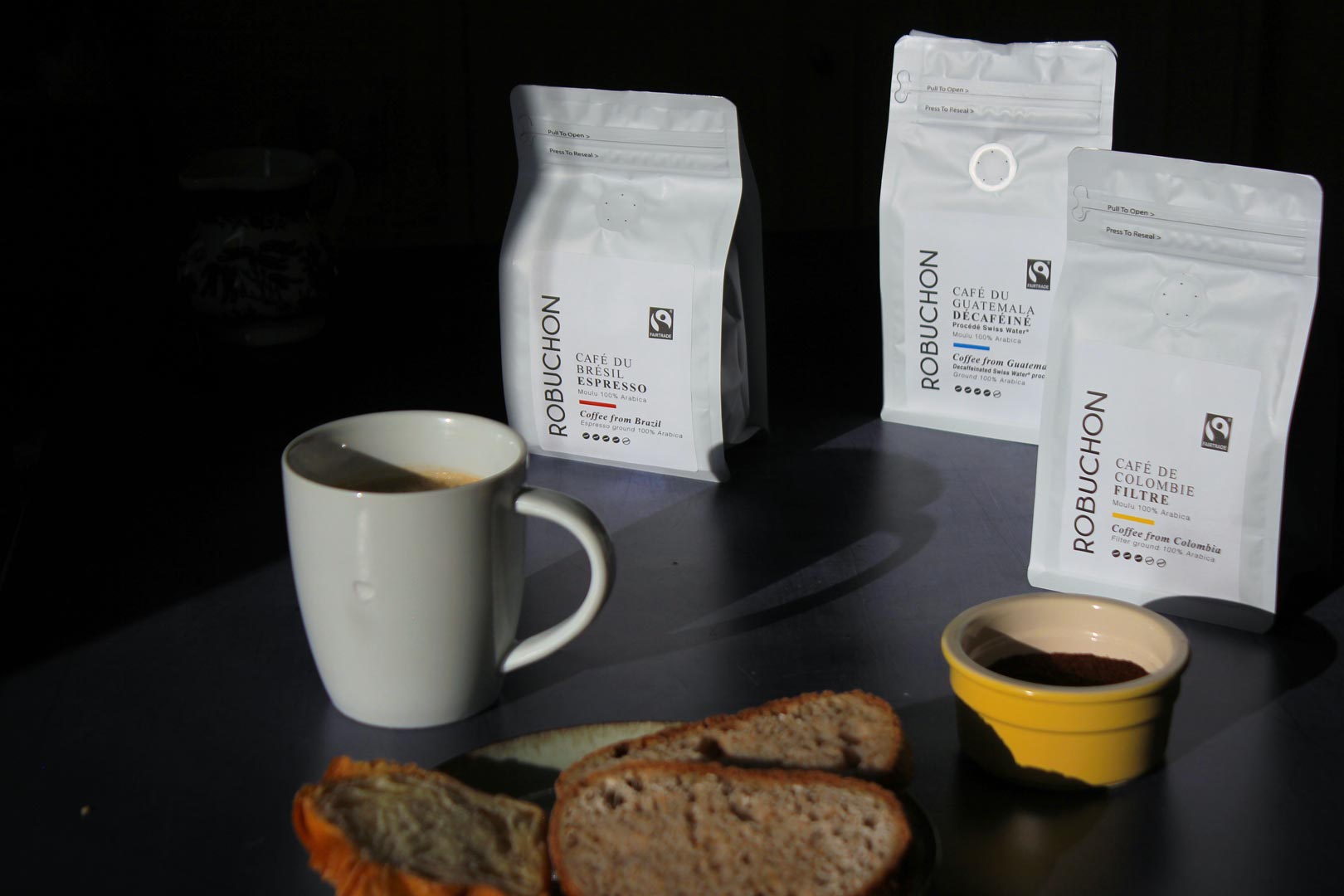 Out of stock
200g
Coffee roasted and grounded for Espresso from Brazil 100% Arabica.
Mantiqueira de Minas area was the first to receive a Geographical Indication in the Brazilian coffee industry. This fresh approach, akin to "terroir" in the wine industry, is redefining how coffee drinkers view Specialty Coffee from Brazil. The Ascarive cooperative source from several farms dedicated to growing microlots at the highest altitudes and they employ the same meticulous quality mindset across their entire estate. The region's steeper slopes compared to other parts of the state mean that the near ubiquitous mechanisation of the coffee industry in Brazil is much less commonly seen and hand picking more prevalent. Only the perfectly ripened cherries are selected, and this is reflected in the cup with greater intensity of flavour.
Preservation: Store in a cool dry place away from direct sunlight. Once opened, close the bag after each use to maintain freshness.
Ingredients
Fairtrade® 100% Single Origin Arabica Speciality Coffee